Why Is Google Dropping $103 Million on Solar Power?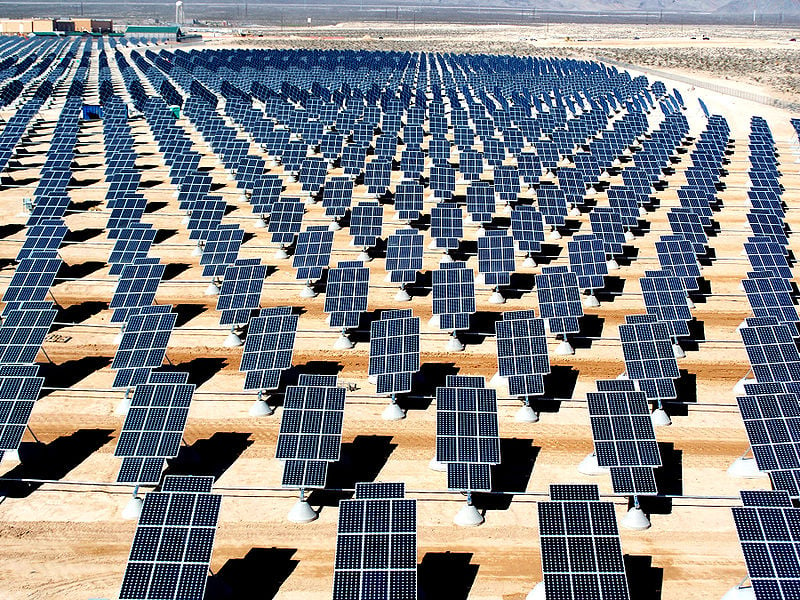 As far as investments go, the $103 million Bloomberg reports Google (NASDAQ:GOOG) will invest in its latest solar power project equals the proverbial drop in the bucket. However, the search engine mammoth has many places to park some spending cash, and it appears Google is looking for an investment that will pay dividends while shoring up the company's energy supply for the future.
All told, Google has committed to over $1 billion in projects related to either solar or wind power, both renewable sources of energy. According to Bloomberg, the leader in search engines announced it is investing $103 million in a plant called Mount Signal in southeastern California. This plant will supply energy to providers in San Diego and continue Google's efforts in the energy sector that are for profit and intended to ease the burden of its own business operations.
According to Forbes, Google is already buying and selling energy on the U.S. market, and will supply its latest investment in installments relative to benchmarks the Mount Signal plant must meet. This project represents the thirteenth in a long line of forays into renewable energy for Google, which is interested in clean energy as an aspect of corporate responsibility as well. Google made news in late September with another green energy investment.
According to IEEE.org, Google committed $168 million to the Ivanpah solar plant located in the Mojave Desert late in September. The Ivanpah plant is the world's largest solar thermal plant and has already begun suppplying the grid to utilities in Northern and Southern California. Google's Rick Needham said the Ivanpah project "had the potential to transform the energy landscape," making it the type of investment Google was happy to make, according to IEEE.org.
The investment is also strategic for Google as its home state of California pushes toward the goal of powering one-third of electricity through renewable energy by 2020. As the standards becomes a shared responsibility in the community and the state of California as a whole, Google will serve as both suppplier and receiver of clean energy.
Don't Miss: Bye, Bye, Google TV.