Why 'Watch Dogs' Is the Best-Selling New IP Ever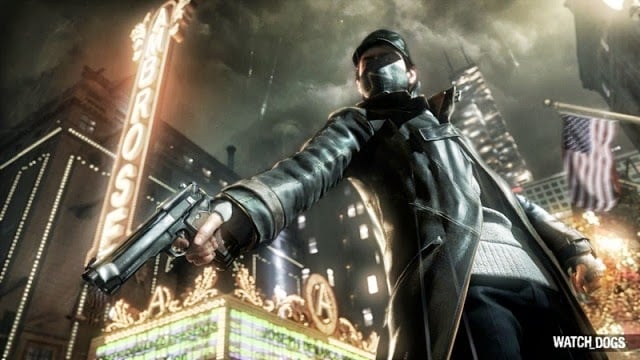 Any new video game franchise is a big deal for the company making it, but Watch Dogs is particularly important to developer Ubisoft because the company has spent the last five years making the game. That's a sizable investment — paying five years' worth of salaries to a large team of writers, artist, producers, programmers, and designers so they can come up with and create a top-notch AAA game requires more than chump change. If early sales numbers are any indication, it looks like that investment is paying off.
Just how much is it paying off? Ubisoft announced that Watch Dogs sold 4 million copies in its first week on the market, making it not only the company's best-selling game in that amount of time, but also the best-selling new IP across the entire video game industry. Those are impressive statistics to say the least, especially in a gaming landscape full of companies that tend to avoid risk by pumping out sequels to popular franchises.
Ubisoft's senior vice president of sales and marketing, Tony Key, said in the press release, "We're really proud of this achievement, and are confident that the Watch Dogs brand has a promising future." This seems to indicate that Watch Dogs will be spun out into a recurring franchise, much like Ubisoft's Assassin's Creed and Far Cry games. Additionally, Ubisoft announced that their free mobile app called Watch Dogs Companion: ctOS Mobile has been downloaded by over a million people. The app lets you participate in multiplayer matches with someone playing the full game on a console. The player on the mobile app sees an overhead map of the city and controls the police, while the console player tries to escape.
So why did Watch Dogs take off with such velocity? A number of factors are at play. For one, about 12 million Xbox One and PlayStation 4 consoles have been sold, but not many big titles have been released, leaving owners hungry for games that show what their new systems are capable of. By all accounts, Watch Dogs looks fantastic on the new consoles. The game is also available on previous-generation consoles, which have enormous install bases.
And since many AAA games come out in the crowded later months of the year so they're available for the holiday selling season, Watch Dogs has much less competition in May. The last reason for its success is the game's marketing push, which has been driving hard for nearly two years. When the game was first shown at E3 2012, the Xbox One and PlayStation 4 hadn't even been announced yet, but it was clear to the gaming press that Watch Dogs was operating on next-gen hardware.
This spurred a lot of discussion, as did the intriguing idea of being able to hack into the city's infrastructure and the phones and bank accounts of civilians on the street. Over the next two years, new information trickled out of the marketing department at a regular pace, keeping the game fresh in the minds of potential customers. All of these factors worked together to create a perfect consumer environment for a big new IP to land. If sales of Watch Dogs maintain this kind of momentum, don't be surprised if you see a lot more of the series in the years to come.
More From Wall St. Cheat Sheet: