Why Would AT&T Make This Deal With Verizon?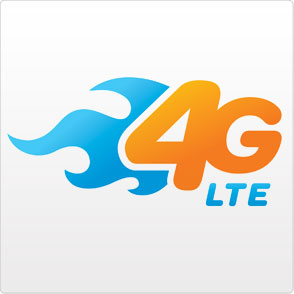 It can certainly be said that the smartphone wars wouldn't be much of a fight without carriers to support the powerful devices. The carriers supporting all the devices have their own little fights going on as well, naturally. However, a lull in the antagonism gave Verizon (NYSE:VZ) and AT&T (NYSE:T) time to reach a mutually-beneficial agreement.
AT&T and Verizon are the two largest mobile carriers in the U.S., and it's only natural that they compete fiercely. One of the big battles going on is the rush to develop an expansive 4G network to draw in speed-seeking customers.
So far, Verizon is well ahead of AT&T in the development of a 4G network — Verizon's 4G LTE network was available to over 250 million people in 417 markets in 2012, while AT&T is still working to cover 300 million people with their 4G LTE by 2014. Verizon may get even further ahead after a curious deal it made with AT&T Wednesday…
Though the FCC has not yet approved the deal and could delay or block it, Verizon has agreed to sell licenses to some of its spectrum in exchange for cash and some of AT&T's spectrum.
AT&T would be receiving 39 spectrum licenses for Verizon's 700MHz spectrum. The spectrum would allow AT&T to offer coverage to about 42 million people in 18 states — some of the areas AT&T doesn't already cover. This would give AT&T a chance to expand its customer base further.
But if AT&T benefits from the deal, it begs the question: why is Verizon so willing to make the sale?
First of all, Verizon will get $1.4 billion worth of compensation. The nation's number-one carrier will receive some of the payment in cash and will receive the rest in Advanced Wireless Services spectrum…
While it's not clear what Verizon wants the AWS spectrum for, it could be planning to use it to expand its 4G LTE network. Currently, T-Mobile (DTEGY.PK) uses the AWS spectrum band for its 3G and 4G LTE networks.
The benefits of the agreement are clear for Verizon and AT&T, but it's not clear who benefits most from the deal. If the two carriers are racing to have stronger 4G networks, it's especially odd that AT&T just gave Verizon more power to do so.
Don't Miss: Could the Nokia-Microsoft Partnership Boom?