Will a Rule Change Be a Game Changer for Michael Dell?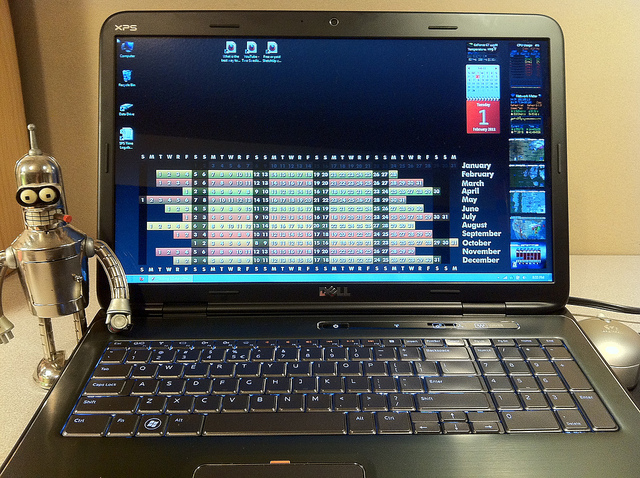 Michael Dell is hoping that a rule change will help his buyout offer for the personal computer manufacturer he founded succeed.
With fears growing that Dell (NASDAQ:DELL) shareholders may not find the buyout price of $13.65 attractive — a fear that prompted the first delay of the shareholder vote scheduled for July 18 — Mr. Dell and his financial backer, Silver Lake, sweetened their offer by a dime, pushed back the vote yet again, and asked for a rule change that might just give the buyout group an advantage over the growing opposition led by shareholder Carl Icahn.
A letter addressed to members of the Special Committee of Dell's board of directors, who were charged with overseeing the transaction, and submitted to the Securities and Exchange Commission on Wednesday, proposed that the deal could be approved by a majority of votes cast by unaffiliated shareholders.
Previously, a shareholder that abstained was counted as a vote against the deal. The original requirements, which Mr. Dell and Silver Lake agreed upon in February, "skew the playing field" because they could allow "the will of the majority" to be "defeated by the shares that do not vote," the company's founder and CEO explained in a letter to shareholders Wednesday night. "I think this is clearly unfair."
The initial response from the board was not favorable, a source told Bloomberg. If the bid was at least $14 per share, the board might agree to altering the terms of the buyout vote, the source said. But Mr. Dell said that the $13.75 buyout price was his best and final offer.
Shareholders will gather once again at Dell's headquarters in the outskirts of Austin to determine the personal computer maker's fate on August 2. Whether or not the board of directors decide to honor the buyout group's request, Mr. Dell will have week to meet with shareholders and garner more support for his offer.
Mr. Dell's letter to shareholders served as explanation behind his go-private proposal. "You have undoubtedly read many stories about our efforts to take Dell private. I wanted you to hear directly from me," he wrote. "I believe that taking Dell private is the right thing to do for the company. We need to transform, and we need to do it quickly. The transformation is not without risks and challenges, and I believe that we can do what we need to do better as a private company than a public company."
In response, Icahn, who launched a rival bid with fellow shareholder Southeastern Asset Management, said Wednesday that changing the rules of the vote would remove important shareholder protections.
"We have spent the past six months explaining why we believe that not only does the Michael Dell/Silver Lake transaction undervalue the company, but it also freezes out loyal stockholders who deserve the opportunity to stay with Dell," Icahn said in his letter to shareholders. "Today, Michael Dell and Silver Lake crossed the Rubicon by trying to take away the one provision in the merger agreement that actually provided stockholders with a voice in their company. It is time for Michael Dell and this board to go."
Of course, Mr. Dell wrote in his own letter that "no other party has offered to pay more than $13.65 per share."
A majority of shareholders must vote in favor of the proposal for Dell to go private. Under the buyout agreement's current terms, Mr. Dell cannot vote his 15.6 percent stake, meaning only 43 percent of all shareholders can vote against the deal. As of Wednesday, nearly 27 percent of shares had not been voted, according to Bloomberg, so they had been counted as "no" votes.
In addition, a report from shareholder advisory firm Glass Lewis & Co. showed holders owning more than 20 percent of Dell's outstanding shares were against the go-private transaction. This percentage includes Icahn's 8.7 percent stake, Yacktman Asset Management, Pzena Investment Management (NYSE:PZN), and T. Rowe Price Group's (NASDAQ:TROW) 4.1 percent stake.
BlackRock (NYSE:BLK), Vanguard Group, and State Street (NYSE:STT) were said to be voting in favor of Mr. Dell's proposal last week. "If [Mr. Dell] gets the voting rule changed, it's a game changer, and I think the deal is a done deal," S&P Capital IQ analyst Angelo Zino told Bloomberg.
Follow Meghan on Twitter @MFoley_WSCS