Will Amazon's Set-Top Box Go Live in Time for the Holidays?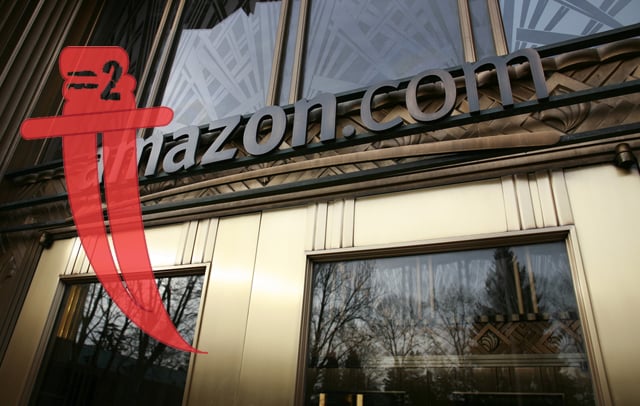 Amazon.com (NASDAQ:AMZN) already dominates the e-commerce industry, but the retail giant has made several strides to boost its presence in not only the computer den, but also the living room, and its new set-top box is speculated to help it do just that.
Rumors detailing an Amazon-constructed video-streaming device are certainly not unfamiliar, but according to The Wall Street Journal, people briefed on the company's plans now say that the e-commerce company is working to release its set-top box as early as the holiday shopping season, and that could mean big things for its competition. Unfortunately for Amazon, in the world of video-streaming devices, there is a lot of that. Roku Inc. is only one of Amazon's established rivals, and it sells its set-top device for as little as $50.
The Saratoga, California-based company's platform has a number of lucrative partnerships which allow it to run apps and content from a variety of sources, and those include Netflix (NASDAQ:NFLX) and Amazon Instant Video. Netflix is already the biggest competition for Amazon's existing streaming video service, thus its expansion on the popular Roku player definitely isn't working to Amazon's benefit. In addition, Samsung Electronics recently bought Boxee, a streaming television service, and Intel (NASDAQ:INTC), too, now reportedly wants in on the video-streaming pie.
But despite the competition, if we know anything about Amazon, it's that the company knows how to come out on top — and the same may ring true if its CEO Jeff Bezos can get its own video-streaming device on the retailer's virtual shelves. According to the Wall Street Journal, many analysts maintain the belief that if Amazon can come through with the new product, it will benefit its business in more ways than one.
Wedbush Securities' Michael Pachter explains, "If Amazon can produce a box that will have a truly complete package of streaming sources, that would be very compelling. This fits into their vision of dominating the competition in every area."
A set-top box would help Amazon expand its existing streaming video service which is available as part of its Prime membership. The service costs $79 per-year and offers thousands of movies and television shows for streaming. However, it faces significant competition from Netflix and Hulu (HULU), which have exclusive content deals, and Amazon now recognizes the need to up the ante if it wants to continue treading above water.
That's where a new Amazon set-top would come in, because with the presence of a device that is controlled through apps on smartphones and tablets,  Amazon could not only attract additional customers for its exclusive apps, but also gain more information about what those consumers consistently watch and are willing to pay money for.
Amazon needs a new way to stream its content if it wants to break away from facilitators like Roku and video game systems such as Microsoft's (NASDAQ:MSFT) Xbox, but we'll now have to wait and see whether the retail giant can come through with its new venture. Hopefully Amazon decides sooner rather than later though, because as we know, time is of the essence.
Don't Miss: Will Apple's iPad 5 Include a Fingerprint Scanner?