Will Apple's Arizona Sapphire Plant Supply Enough iPhone Displays?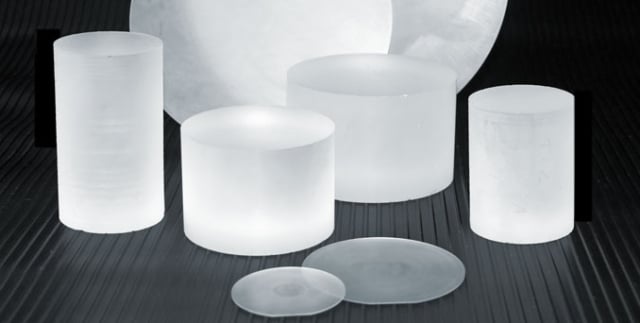 A DigiTimes Research study of estimated sapphire production from GT Advanced Technologies' sapphire plant in Mesa, Arizona, suggests that the factory will not be able to produce enough displays for Apple's (NASDAQ:AAPL) upcoming iPhone models, reports DigiTimes.
Last year, GT Advanced Technologies revealed in its quarterly earnings report that Apple made a $578 million investment in the company to secure an exclusive supply of sapphire from a plant in Arizona. The size of the investment led many industry watchers to speculate that the California-based company was planning on replacing Corning's (NYSE:GLW) Gorilla Glass with sapphire for its upcoming iOS devices. Apple currently only uses sapphire as a protective covering for the Touch ID fingerprint scanner and the iPhone's camera lens.
However, according to DigiTimes Research's study, the sapphire manufacturing facility run by GT Advanced Technologies will only be able to produce enough sapphire displays for 9.0 percent to 16.6 percent of the 70 million next-generation iPhones that Apple is forecasted to sell in 2014. DigiTimes Research is the market research division of the Taiwan-based media outlet, DigiTimes.
DigiTimes Research based its estimate on sales forecast information provided by GT Advanced Technologies. GT Advanced Technologies expects sapphire material sales of $188 million to $348 million in 2014. Based on typical sapphire production costs, DigiTimes Research calculated that GT Advanced Technologies' revenue forecast suggested that the company will only be able to supply less than 17 percent of the 5-inch sapphire iPhone displays that Apple is estimated to need this year. Apple is widely expected to release at least one large-screen iPhone model this year.
However, it should be noted that DigiTimes Research's sapphire production estimate is far less than what has been calculated by other researchers. Information from import/export documents obtained by 9to5Mac's Mark Gurman and analyst Matt Margolis indicated that GT Advanced Technologies has already received 518 sapphire furnace and chamber systems.
According to 9to5Mac, Margolis estimated that the plant already has the capability to produce between "103 million and 116 million ~5-inch displays per year." Additional machines on order could further boost the plant's production by another 84 million to 94 million displays, potentially giving the plant the ability to produce over 200 million 5-inch sapphire displays a year.
Although neither production estimates may be accurate, since both estimates are based on limited information, it should be noted that DigiTimes Research's production estimate is based on a "typical production cost" for sapphire. However, this cost estimate may not hold true for GT Advanced Technologies' plant if Apple has developed a low-cost method for producing sapphire. Last year, Apple published a patent titled "Sapphire Laminates" that proposed a more efficient method for manufacturing sapphire that could have resulted in significant savings in production costs. This would explain why GT Advanced Technologies' sales forecast is lower than expected for the amount of sapphire that it is capable of producing in a year.
Follow Nathanael on Twitter (@ArnoldEtan_WSCS)
More from Wall St. Cheat Sheet: