Will Apple's iOS 7 Get This Killer App?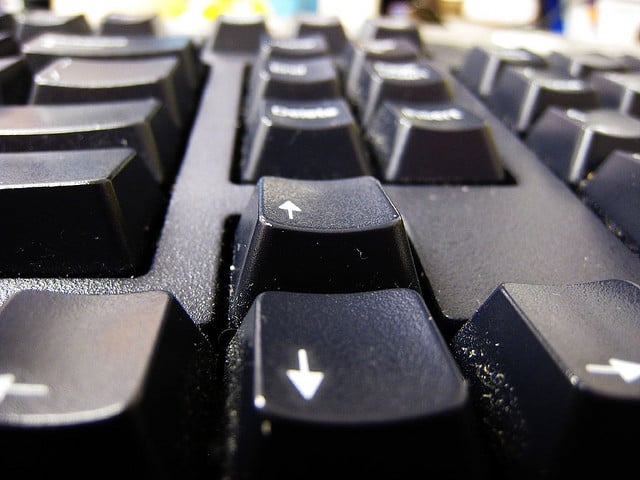 Users of devices that are powered by Google's (NASDAQ:GOOG) Android platform have been using the Swype keyboard app — albeit in beta testing form — for several years now. Last week the popular alternative keyboard app graduated to full-fledged stable app status when Nuance (NASDAQ:NUAN), the developers of Swype, released the 1.5 version update and made Swype available for purchase on Google Play. Now it appears it may be Apple's (NASDAQ:AAPL) turn to get this popular virtual keyboard for iOS.
During an "ask me anything" discussion thread on Reddit with Swype vice president Aaron Sheedy this week, an Apple Redditor asked "I was curious as to whether you've ever had any contact with Apple. Any conversations to see if they might have been interested in licensing your technology?"
Via Reddit, Sheedy responded "Hah. The million (ok billion) $ questions. Yes, we have chatted with them, they are very smart and nice."
Although the Swype executive kept his cards close to his chest, many commentators have interpreted this information to mean that Swype is in serious talks with Apple over the possibility of introducing a version of Swype for iOS. It could very well be that Apple is planning on having Swype integrated into iOS 7, the next generation of its mobile operating system for iPhone.
Will Apple unveil Swype for iOS 7 at the Worldwide Developers Conference in June? Apple announced this week that its annual WWDC will be held June 10 through June 14 in San Francisco. However, no mention of iOS 7 was listed in Apple's official itinerary.
Apple closed up 2.16 percent at $417.20 on Friday. Here is how Apple has traded throughout the week.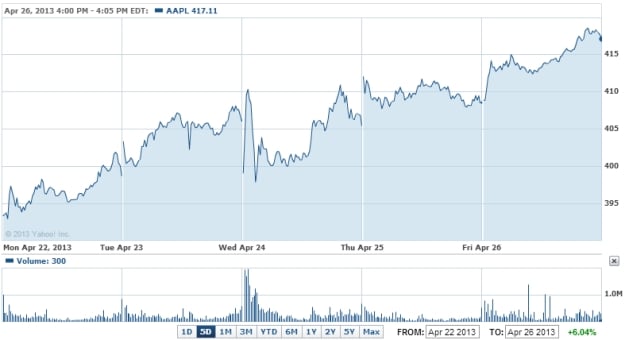 Don't Miss: Apple's Overseas Cash: Shady Game or Good Business?