Will Apple's iRadio Join the Competition This Summer?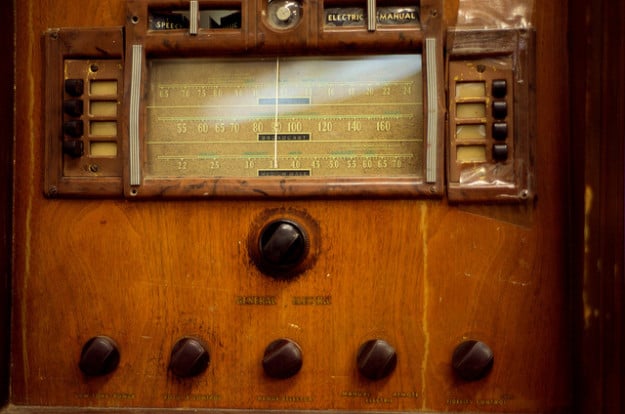 Apple's (NASDAQ:AAPL) attempt at an Internet radio service has been stymied by tough negotiations with record labels and music publishers, which both want higher royalty rates. But the iPhone maker has been pushing hard to get the needed licenses in time to unveil the service — nicknamed iRadio by the technology press — at its annual developers conference that begins June 10 in San Francisco.
Since last summer rumors have persisted that Apple was in the midst of creating an Internet radio with a Pandora-like feature that would tailor streams of music to individual listener's taste. Similar features have been introduced by Google (NASDAQ:GOOG), Spotify, and the radio company Clear Channel Communications (NYSE:CCO), making Apple's iRadio a relatively late arrival to the fast-growing — but low-margin — sector of the music business. Still, Apple was a pioneer in Internet music, transforming the way people consume and access music through iTunes, and the store has been more than a success, with earnings surpassing $4 billion in the most recent quarter.
With iRadio, Apple will be able to boost music sales by linking what users listen to on the radio to the iTunes store, a feature that has made music companies more confident in Apple's service. The licensing fees paid by other services, especially Pandora (NYSE:P), have been a sore spot for both publishers and record labels. Publishers currently receive about 4 percent of Pandora's revenue, but they are aiming to get as much as 10 percent from Apple.
Sources told The New York Times the company's iRadio will be free and supported by advertising through Apple's iAD service, very much like Pandora, which has 70 million regular users, the vast majority of whom do not pay.
Progress has been made. On Sunday, Apple inked a licensing deal with Warner Music Group for the rights to its recorded music and music publishing. The company has also signed a deal with the Universal Music Group for its recorded music rights, but not for music publishing — the aspect of the business that deals with songwriting. It is still in talks with Sony's (NYSE:SNE) Music Entertainment division and its separate publishing branch, Sony/ATV, whose songwriters include Taylor Swift and Lady Gaga.
Three issues are primarily holding back negotiations: royalty rates; minimum guarantees in case Apple decides not to sell advertisements during the first several months after launching the service; and, the revenue threshold at which Apple will begin splitting revenue with labels.
Follow Meghan on Twitter @MFoley_WSCS
Don't Miss: Apple May Actually Boost Margins With This Device.