Will China's Market Force Apple to Make a Phablet iPhone 6?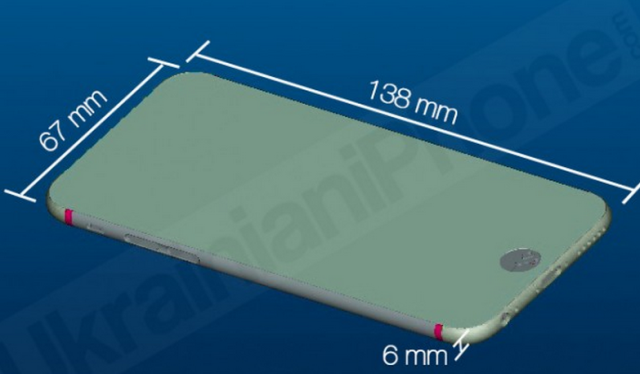 For some time now, China has been viewed as the place to target smartphone sales, as it has the been a fast growing market for the devices, and that's on top of it already being the biggest market. Apple (NASDAQ:AAPL) spent a good chunk of time in a weakened position in the Chinese market — which includes Hong Kong and Taiwan — because it didn't have a deal to get the iPhone on China's largest mobile carrier, China Mobile (NYSE:CHL). But times have changed, and Apple may be a major beneficiary if it also is willing to make some rumored changes of its own.
Apple's iPhones started going on sale through China Mobile this year, and the carrier said that it had sold 1 million iPhones in February. That proved a significant bump on top of some bumps that Apple had already been making on its own in China. According to data from Yahoo! Finance, Apple has pumped up its revenue from China in both its first fiscal quarter of 2014 and its second fiscal quarter.
The data shows compared to the first-quarter ended December 29, 2012, Apple's quarterly sales in China for the quarter ended December 28, 2013, rose from $6.83 billion to $8.84 billion for a 29 percent increase — far larger than in any other region. This kept China ranked at third for Apple's sources of revenue. During that same quarter, global iPhone sale revenue jumped up by nearly $2 billion, going from $30.66 billion to $32.5 billion.
Adding to the good news in China for Apple's first-quarter was the increase in active devices that hadn't been tampered with to unlock them. At the beginning of 2013, 30 percent of iOS devices were jailbroken. By the end of the year, that number had dropped down to 13 percent. As a result, legitimate means of getting apps were used more often, helping Apple to increase its iTunes, Software, and Services revenue by $710 million to $4.38 billion. This number is likely to get even bigger as the trend for buying non-jailbroken devices increases with the availability of the iPhone on China Mobile.
Yahoo! Finance's data for Apple's second fiscal quarter shows even greater improvements. Though the increase was smaller, revenue in China for the second-quarter increased from $8.21 billion the year prior up to a high $9.29 billion. It was during this period that China mobile sold the 1 million iPhones. Global iPhone sales revenue jumped up from $22.96 billion the year before to $26.06 billion
The value of China's market is clear and could eventually grow to exceed that of Europe. But there's one important thing Apple might have to do to ensure it can keep growing in China: have its iPhones grow a little. According to Kantar WorldPanel, 40 percent of China's smartphones sales in March were devices that had screens larger than 5 inches. So far, Apple's iPhones haven't hit that size. Rumors have been going around that Apple's iPhone 6 will come in multiple sizes, including one that finally fits the bill as a phablet. China's growing importance for Apple's revenue and the market's demand for larger devices might be the final push needed to get Apple to make a 5-plus-inch smartphone.
More From Wall St. Cheat Sheet:
Follow Mark on Twitter @WallStMarkSheet