Will Cisco Have to Pay for NSA's Sins in China?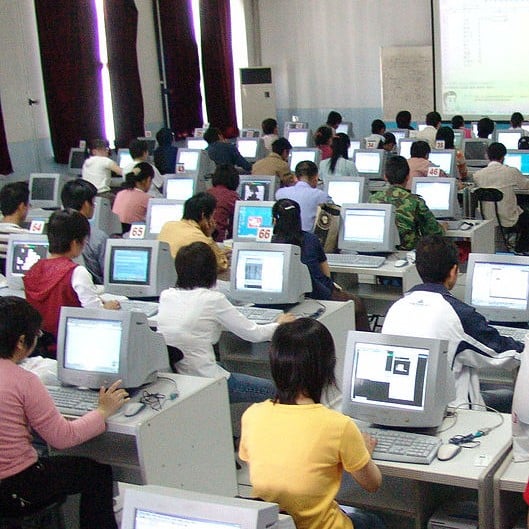 Cisco Systems Inc. (NASDAQ:CSCO) is coming under fire in China due to fears about the possible involvement of the National Security Agency in the company's Chinese networks.
The Chinese government believes that Cisco's equipment represents a national security risk due to the possibility of NSA spying. Cisco has denied that any of its networks in China or the U.S. were under NSA surveillance. State-run media in the country has accused Cisco of helping the NSA collect information on Chinese citizens' internet activity, and is urging a switch to domestic equipment made by Huawei Technologies Co. and ZTE Corp (ZTCOF.PK).
Cisco has a long history of operation in China, and helped build China's internet infrastructure from the ground up, which some believe could help prevent too much backlash against the company. Cisco issued a statement about the accusations, "Cisco does not monitor communications of private citizens or government organizations in China or anywhere in the world," Cisco spokesman John Earnhardt said. "We sell the same equipment globally, including both China and the United States, with no customization for purposes of such programs."
But for now Chinese media has some harsh words for Cisco. One opinion piece reads, "Although the company has issued statements saying that it is not involved in monitoring citizens or government communications in China or anywhere else, recent events mean that it may be quite a long time before we can trust Cisco again."
Interestingly, the same accusation has been leveled against Huawei equipment being used in the U.S. Before Japanese telecommunications company SoftBank could go through with its acquisition of Sprint Nextel Corp. (NYSE:S) the company had to agree not to use equipment made by Huawei or ZTE in the U.S., and even promised to invest in removing Chinese equipment already in use in Sprint's network. Huawei itself has been accused of having close ties with the Chinese government.
Americans seem to be just as worried about national security risks that Chinese equipment poses for the U.S. President Obama signed a bill in March that requires federal agencies to get government approval before they can use Chinese technology and equipment in their networks.
It seems as though Cisco can bounce back from the NSA scandal, as some analysts believe China needs Cisco's innovative new products to support the country's networks. In the meantime, the backlash could be good news for Huawei and ZTE.
Follow Jacqueline on Twitter @Jacqui_WSCS