Will Crowdsourcing Change the Future of Travel Planning? 6 Sites to Watch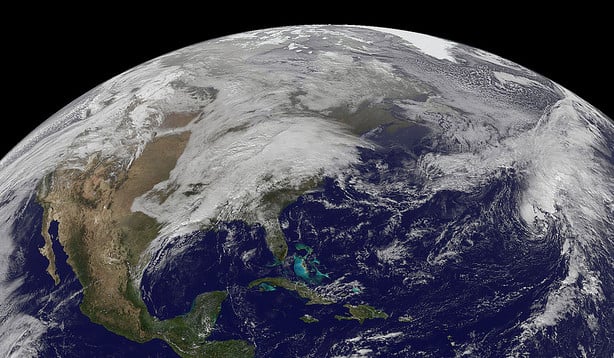 When it comes to travel planning, it's no surprise that people trust their friends' opinions more than the voice of an anonymous travel "expert." The kudos given to peer opinion is nothing new. Word-of-mouth as a social influencer predates big advertising and now, with the extending reach of social media outlets like Facebook (NASDAQ:FB) and Twitter (NYSE:TWTR), the idea that friends can hit each other up for all things travel-related is par for the course.
Online travel communities that triumph the experiences of solo wanderers transform the passive reader into an active participant. But there are limitations. Posting a status update — "I'm heading to Mexico City, what should I do?" — and waiting for reliable recommendations to flutter in will only get you so far in the trip-planning process. Choosing a destination is often the easy part; planning a foolproof itinerary from social networks is a Pandora's box.
That's where authenticated crowdsourcing websites make their mark. Crowdsourcing is a dynamic, real-time social interface in which travelers create and share trip itineraries tailored to their individual tastes. Many crowdsourcing sites have evolved into a one-stop shop where you can browse destinations, make hotel and restaurant reservations, and ask peers and local insiders whatever questions you like in an accessible, interactive, and infinitely more human space.
As evidenced by the failure of Gtrot — not to mention Trippy's temporary shutdown in 2012 — the social travel market is proving a tough nut to crack. Many travel community sites have failed to create a solid business template with the requisite acolytes. Ultimately, a crowdsourcing social planning travel site is only ever going to be as good as those using it. With that said, here's a list of six crowdsourcing travel sites to watch.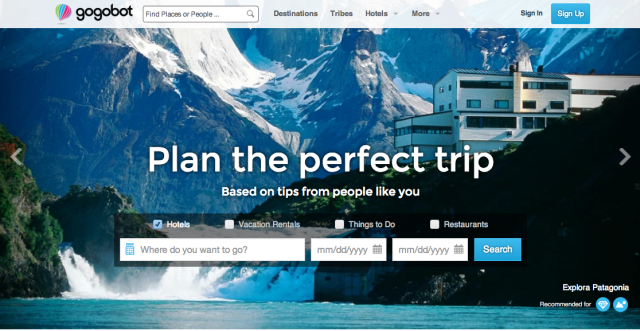 1. Gogobot
Gogobot.com is a sleek, responsive social interface sporting the tagline "Planning your trip should be almost as fun as the trip itself." And using Gogobot, it is — trip planning draws on the advice of peers, friends, and industry insiders. There are easy-to-navigate menus that feature hotel and restaurant listings with prices and reviews, and Gogobot recently added a community feature that allows users to create a profile that connects them with fellow travelers in their "tribe." The free mobile app (available via iOS and Android) enables one-click sharing and the creation of digital postcards. Interactive traveler forums allow you to ask and answer questions like: Which is the best room at the Landmark Hotel in London? What's the best dish to order at Au Cheval in Chicago?

2. Triptease
An image speaks a thousand words, especially when the goal is to inspire travel envy. Triptease.com presents insider and community reviews via a visually stunning gallery. The site excels at assisting travelers in destination selection, rather than the nuts and bolts of trip planning, in a persuasive and clutter-free space. Thankfully, Triptease avoids laundry lists of big-name things to see and do, instead focusing on reviewing key sights and hidden gems. Triptease certainly feels less substantive than Gogobot, and it's heavily slanted toward reviews from industry players who access the site through a separate account. While the polished veneer makes for highly addictive browsing, it lacks the raw authenticity of other crowdsourcing sites.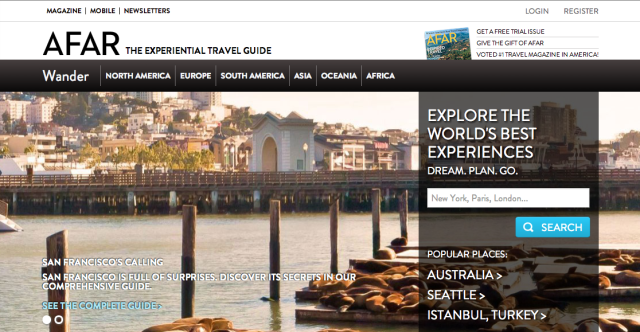 3. Afar
Afar (Afar.com) has added social networking to its much-praised print magazine platform with innovative aplomb. To join the Afar community, which tends to focus on roads less-traveled, users complete a personality quiz that facilitates connections with travelers with similar profiles and aspirations. People can then browse in-depth editorial features that are automatically aggregated within each city/region tab and articles from local experts, replete with high-quality images. The clean layout is easy to navigate, and each region features a trip planning forum (which can be linked to a Facebook account) that enables users to share their itineraries and receive on-the-ground guidance from travelers on the road.

4. Travellerspoint
Travellerspoint.com is a virtual community of travelers that focuses on the emotional side of travel. In many ways, it's more about each traveler's "journey" than the destination itself, with links to personal blogs and travelers' tales. Limited Wiki travel guides and listings gravitate toward budget travel. The site's standout feature is the interactive trip planner, which allows users to bookmark and curate information from other websites. After a quick tutorial, you can create a map; collate online resources like hotel and restaurant listings, bus and train schedules, and even weather data; and then file it all within your personalized trip planner to be accessed via a mobile device.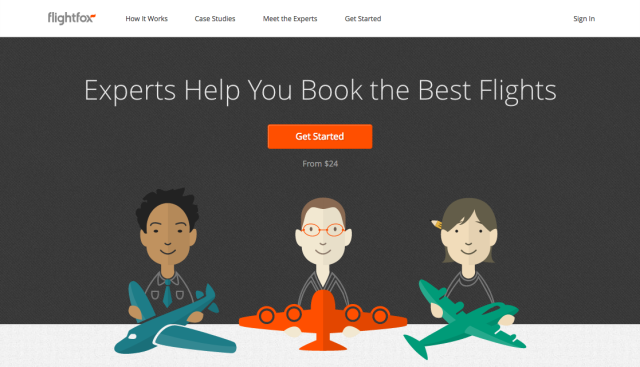 5. Flightfox
Offering a different take on crowdsourced travel, Flightfox.com is a forum in which travel "hackers" compete to find the best price for your flight. The results are hit and miss, but the potential for savings on a grand scale is huge. After completing various data fields — selecting your preferred class, maximum number of layovers, and budget parameters — the contest begins. A service fee goes to the winning hacker, but it's refunded if the results don't match your stated requirements. Flightfox is especially useful if you are dealing with more complex matrices like creating multi-city itineraries, searching for discount seats for children, or redeeming frequent flyer miles.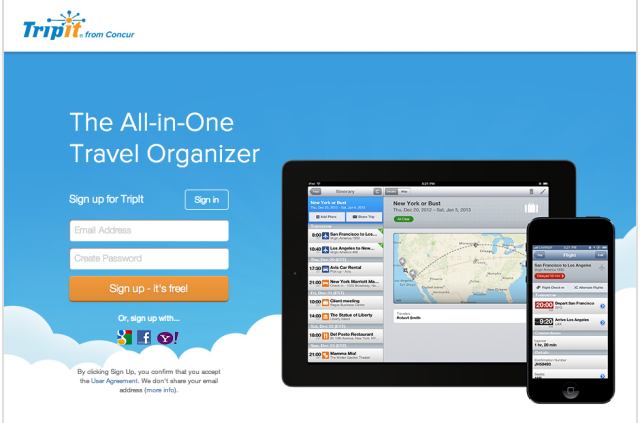 6. TripIt
The free TripIt.com application for iOS and Droid operates much like a personal concierge, with the aim of managing a digital jumble of confirmation emails (everything from flight and car hire to hotel and restaurant bookings) into one trip itinerary. Just email confirmation documents to plans@tripit.com and the site will whip up a detailed daily itinerary that can be synced with Google Calendars or Outlook. Its premium service, TripIt Pro ($49), adds on more bells and whistles, such as real-time flight alerts, an interactive flight finder, and refund tracker.
Don't Miss: The Cuts Keep Coming at Heinz.