Will DirecTV & Others Get What Netflix Has?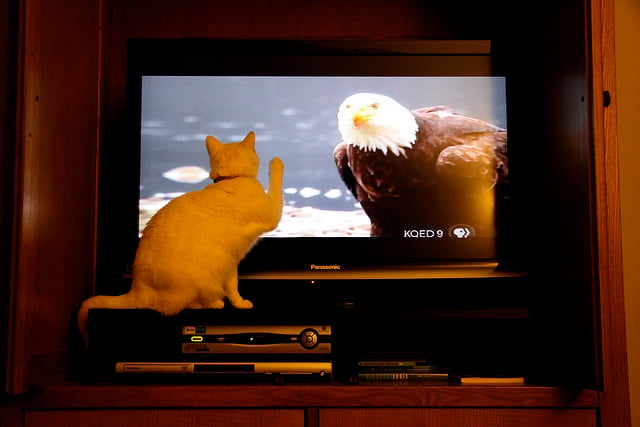 DirecTV (NASDAQ:DTV) and other pay-TV providers are seeking over-the-top rights from programmers. If successful, this could eliminate the set-top box that most TV providers use to deliver television content to customers.
Over-the-top rights allow video and audio to be delivered through broadband using the Internet rather than a cable box or satellite dish. The move would help traditional pay-TV companies compete with popular Internet streaming TV services like Netflix (NASDAQ:NFLX) and Hulu. Time Warner Cable (NYSE:TWC) and Charter Communications (NASDAQ:CHTR) are two other companies also aggressively seeking over-the-top rights as competition from Web TV streaming services heats up.
In fact, DirecTV's interest in purchasing Hulu from Comcast Corp. (NASDAQ:CMCSA), Walt Disney Co. (NYSE:DIS), and 21st Century Fox might be one motivation for its request. Other companies interested in buying Hulu include AT&T (NYSE:T) and Yahoo (NASDAQ:YHOO).
Traditional TV companies don't currently have plans to start offering TV via the Web — and in fact are actively lobbing against Internet TV any way they can — but they want to make sure they secure the same programming rights as their Internet competitors. The desire for over-the-top rights has grown more urgent since Intel Corp. (NASDAQ:INTC) announced its own planned TV streaming service that would directly compete with traditional cable companies by providing new and live programming in addition to on-demand streaming options.
Most programmers don't want to give up over-the-top rights to programming so easily, especially if a service like Intel's would directly compete with major cable providers. Media companies have been more willing to give the rights to companies like Netflix, Hulu, and Amazon.com's (NASDAQ:AMZN) streaming service through Amazon Prime because those options only offer on-demand programming. Since Intel wants to offer live TV, too, that service is seen as potentially competing against traditional cable more than other Internet streaming options.
Earlier in the year, ABI Research published a study suggesting that the over-the-top video market could pass $20 billion by 2015. That market grew 50 percent in 2012 alone, with the popularity of Internet TV streaming driving the over-the-top market to more than $8 billion last year.
Follow Jacqueline on Twitter @Jacqui_WSCS