Will Facebook's New Privacy Policy Provoke a User Exodus?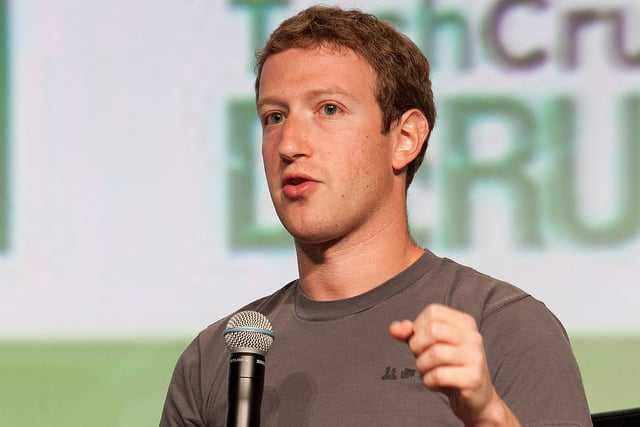 Questions of Internet privacy are on everyone's mind these days, so when Facebook (NASDAQ:FB) mentioned it had new policies on the way, it got the attention of a billion or so users around the globe. Little of it has been positive. As the L.A. Times reports, Facebook has delayed putting the policy into effect because there is enough negativity swirling around online to suggest a user exodus — or at least a general tuning out — could be part of the package.
After Facebook turned the corner in its mobile strategy, its march forward seemed impossible to stop. In fact, eMarketer projects its market share in the mobile ad space will triple this year from its 2012 figure. By any estimation, that is a direction in which any company would like to be headed. One thing that could mess it up would be a decline, leveling off, or loss in user engagement.
The new privacy policy, which includes placing user photos in Facebook ads, may achieve that very feat. So far, six privacy rights groups have contacted the Federal Trade Commission to voice their concerns, according to the L.A. Times report, but Facebook's delay in implementation appears to be a question of how they'll present the changes, rather than what the changes are. This position could be a reflection of hubris as other social media sites rise in popularity.
News of Facebook shedding users popped up well before its privacy policy was primed for an update. The Guardian reported on millions of users fleeing in April, while anecdotal evidence from teens suggests there are more options out there.  The Pew Internet & American Life Project reported a declining interest in Facebook back in May. Many users noted they wanted less drama, and the big increase in Twitter use indicated they had found their reduced-drama outlet there.
In 100 or so characters, users can say what they like or dislike, and as of now they won't find themselves in ads for products which they had no intention of endorsing. Facebook is risking a decline in engagement that jeopardizes its incredible growth in the mobile ad space. Since mobile ad revenue is the goal, investors will want to take its new policy into account. It should arrive within two weeks.