Will Google Lead the Fiber Revolution or Just Force Other Providers?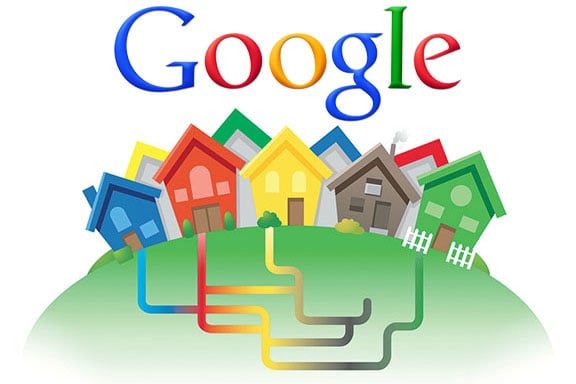 We've all been there, or at least many of us — streaming episodes of a TV show or one YouTube clip after another until suddenly that beautiful stream of content slows to practically a halt. Maybe it's an internet provider throttling the connection after a certain amount of use, or maybe it's just a period of congestion, because lots of people are using the Internet at once. Streaming video is more prevalent than ever, and only getting more so. Those of us who have looked for a faster option that won't slow down have probably stumbled across news of Google (NASDAQ:GOOG) (NASDAQ:GOOGL) Fiber, but less than a handful of locations have been able to get it.
As time goes on and the demand for higher bandwidth grows, the question is whether Google could become a dominant player in the connectivity offerings, or whether it will simple give the impetus to all the other service providers that aren't making gigabit speeds available.
For the typical consumer, 5 megabits (that's 5 megabytes of data per second) is about as fast as an Internet connection will get, and often it won't be going that fast. Consumers might find that fast enough for most of their streaming needs, though it can get bogged down if there are multiple users in the house — and the fast speeds do come at a price. Google's move with Fiber has been looking to push the state of bandwidth forward — a move that makes sense considering the bulk of Google's revenue stream comes from online advertising, and more web use means more ad opportunity. However, Google Fiber is only available in two cities so far: Provo, Utah, and Kansas City, with plans for Austin, Texas.
Though Google has thirty-four cities in consideration, according to PCWorld, for future Fiber implementations, it's likely that only a few — if even more than one — will get the service when Google makes a decision at the end year. Due to the small size of the tech giant's push for faster internet, it doesn't appear likely that Google will lead the industry in gigabit offerings, but it might lead the push for them.
Due to Google, others in the Internet service provider market have needed to up their game. AT&T (NYSE:T) has already confirmed that it will be offering its own gigabit service to some areas in North Carolina and Dallas, Texas, while it already has plans for rolling out the service in Austin, Texas, which will go into effect next year. The company also has plans for free connection at speeds up to 3 megabits for some communities; a similar offerings to Google's free 5-megabit services in Fiber areas with a single $300 installation. As reported by ComputerWorld, Time Warner Cable (NYSE:TWC) has also been peppering Kansas City with Wi-Fi spots to serve its customers. AT&T has done the same around the U.S. Though Time Warner's move does appear to be one that keeps Fiber from stealing away customers, it's clear that these providers are being forced to act and improve Internet offerings.
As reported by ComputerWorld, J. Gold Associates analyst Jack Gold claims that recent Internet usage trends suggest a "1000x bandwidth increase needed by 2020." With Google's slow and carefully considering push into gigabit offerings, it seems unlikely that it will be the true leading service provider by 2020, but it doesn't need to be. Due to where Google generates its revenue, simply pushing the dominant players in the market to offer consumers more internet would mean a win for Google, and that may very well be the aim.
More From Wall St. Cheat Sheet:
Follow Mark on Twitter @WallStMarkSheet