Will Google's Romantic Soap Opera Be Bad for Its Image?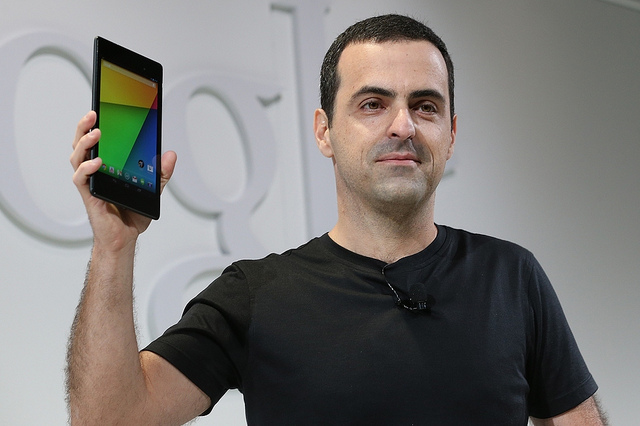 Certain Google (NASDAQ:GOOG) executives have effectively woven themselves a love triangle, but unfortunately, one of Android's top dogs has extracted himself out of the web – and out of his job. According to All Things D, Hugo Barra, now former vice president of product management for Android, was no stranger to Google's public eye.
Barra often appeared at high-profile press events and product launches, even making his last appearance at Google's annual developer conference earlier this summer in San Francisco. There, he unveiled Android's latest pride and joy, the Nexus 7 tablet — but that event would end up marking the last time Barra spoke publicly as a Google employee.
Now, Barra is taking off for Xiaomi, where he will set as Vice President of Xiaomi Global. The Chinese phone maker is quickly rising in the smartphone ranks and it offers Barra the opportunity to remain in the Android ecosystem as Xiaomi builds Android phones for the Chinese market.
All Things D maintains that Barra made the decision to leave the company after five years on his own accord and left with no bad blood. However, the report also points out that isn't the whole story. The Android exec also had a situation with co-founder Sergey Brin he was dealing with — a personal situation, that is.
Before leaving the company, Barra was involved romantically with another Googler. However, now, that same woman is seeing Brin, the Google top executive who, according to sources, has just split with long-time wife, 23andMe Co-Founder Anne Wojcicki. All Things D reported the split Wednesday, marking the same day that Barra also announced his resignation and bid farewell to his coworkers.
So, that's the latest in Google's love soap opera — but the question still remains. How will Android bounce back from Barra's abrupt resignation, especially since it comes just shortly after that of Andy Rubin who also abrupty stepped down from the company earlier this year in March?
The creator of Android, Rubin's departure was a shock to many, and now analysts and investors are speculating over how the division can continue to function and prosper without two of its top dogs. In addition, these concerns only join others that analysts have raised over whether Android can sustain success selling soley on Samsung Electronics's platform.
No other handset maker has yet to scoop up the operating system and anxieties are continuing to mount over whether Android will eventually be able to raise its profit margin, especially now that Apple (NASDAQ:AAPL) is readying to roll out its new iPhone device and possible low-cost smartphone offering as well. For now, details surrounding Barra's departure and Brin's love triangle will likely continue to surface, as will those concerning Barra's replacement.