Will Katie Couric and Marissa Mayer Become Yahoo's New Power Duo?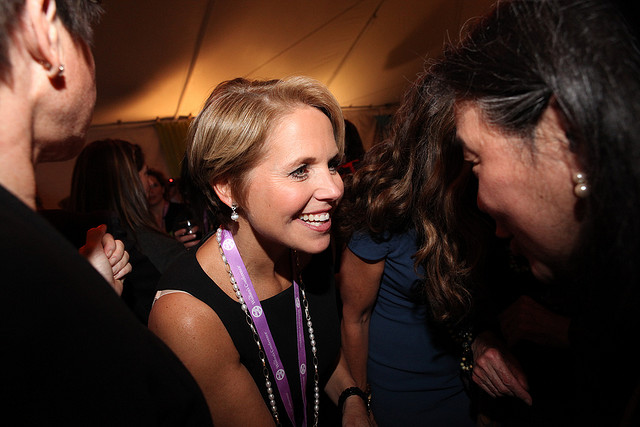 Will Katie Couric become the latest to join Marissa Mayer's Yahoo (NASDAQ:YHOO) turnaround team? Industry sources seem to think so.
USA Today reports that the ABC News correspondent appears to be close a deal to leave her network and join online portal Yahoo as the struggling tech company works to build content on its news platform. Mayer recognizes that more consumers now turn to the Internet to consume the majority of their news, and she sees news and content as important to Yahoo, explaining to analysts in a call last month that her company views opportunity in this area.
If Couric decides to join Yahoo, she'll be the latest journalist to do so, as Mayer has already enlisted David Pogue, Matt Bai, and Megan Liberman, all from The New York Times. According to Bloomberg, the idea of hiring Couric is likely appealing to the CEO because the news anchor is one of the more recognizable broadcast journalists in recent times, and she would help Yahoo draw viewers and advertisers, giving the site a possible one-up on Google (NASDAQ:GOOG) and Facebook (NASDAQ:FB) when it comes to advertising dollars.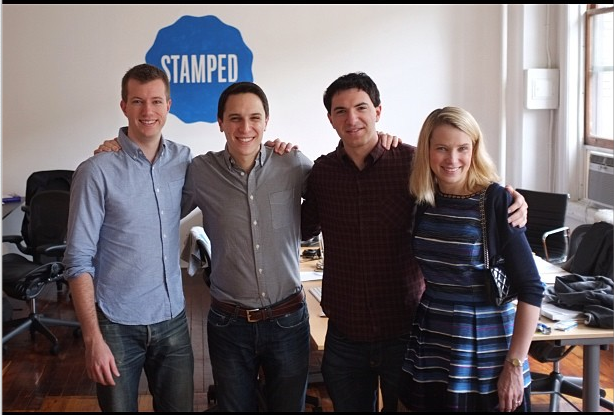 Bloomberg sources expect a deal to be announced this week, but Couric still currently hosts "Katie," a weekday talk show distributed by Walt Disney Co.'s (NYSE:DIS) ABC. The 56-year-old journalist would be able to continue filming her show even if she leaves ABC because the network let Couric out of an agreement to produce segments only for its news division; however, Bloomberg reports that a decision on whether to renew "Katie" for a third season will be made next month.
The latest Yahoo rumors reflect Mayer's latest strategy decision as the CEO continues to orchestrate impressive big-name hires, acquisitions, and site facelifts. Mayer has gained significant attention in recent months as accelerates Yahoo's turnaround effort, and under her watch, Yahoo shares have surged more than 130 percent, sitting at $36.25 as of 11 a.m. Eastern on Monday.
Mayer has already signaled that she sees news and content as important to Yahoo, and she wants to take advantage of consumers accessing television and other video content via digital devices. According to Bloomberg, the CEO's first move to boost her news platform came with the hire of Pogue in October. Pogue reviewed new consumer technology at The New York Times for more than a dozen years, and Mayer now wants him to head up Yahoo's technology coverage. Bai and Liberman then followed Pogue to join the ranks of the Sunnyvale, California-based company, and Yahoo has since invested in more political and sports coverage.
Big names like Pogue, Bai, and Liberman help attract advertisers, a key revenue source for Yahoo, and the familiarity of Couric would only help. Bloomberg spoke to Greg Sterling, an analyst at Opus Research in San Francisco, who said: "She's a very brand-friendly personality, especially for a female audience. They're looking to get TV-style brand advertisers to spend with them."
Despite Yahoo's investments, though, significant growth has yet to be realized, and the company's fourth-quarter sales forecast fell short of analyst projections last month. According to USA Today, Yahoo's revenue in the past 12 months is down 4.1 percent from the from the year-ago period, and net income during the previous 12-month period is down 68 percent.
Nevertheless, shares are still nearing $40 for the first time since January 2006, and investors have recognized Mayer's impressive efforts, along with Yahoo's $5 billion in stock buybacks and stake in Internet companies like Alibaba Group Holding. Yahoo still has a ways to go when it comes to competing with the likes of Google and even Facebook again, but Couric could be exactly what Yahoo needs.
Don't Miss: Germany: Amazon Strikers Want Wage Change.