Will Mark Hurd Leave Oracle Success for Microsoft?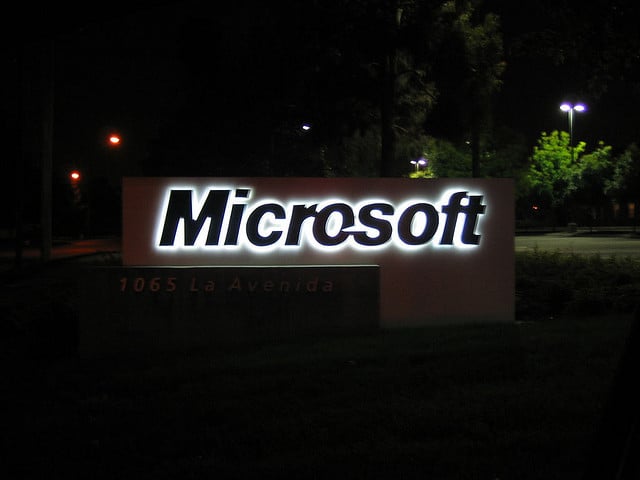 Chief Executive Officer of Microsoft (NASDAQ:MSFT), Steve Ballmer, said a tearful goodbye to Microsoft employees at the end of September, according to ABC News, walking offstage to the song "I've Had the Time of My Life" from Dirty Dancing — one of his favorite movies. But who will be the next Patrick Swayze at Camp Kellerman? What's next for the leadership of Microsoft?
Possible choices for the job include Alan Mulally, Chief executive of Ford Motors, Stephen Elop, Microsoft's head of mobile devices — and previously the CEO of Nokia. Rumors have also been circulating that Mark Hurd — currently the president of Oracle (NYSE:ORCL) — may be an option for the position. However, Hurd told CNBC that he's "not planning" on leaving his place at Oracle, though he did not refute the possibility that the company had contacted him. According to CNBC, Hurd said that he was "very happy" where he was with Oracle.
Hurd's history is somewhat checkered. He was fired from Hewlett-Packard (NYSE:HPQ) after a sexual harassment suit in 2010, though the job loss was reportedly over submission of inaccurate expense claims, and he was eventually cleared of the harassment charges. Equally checkered, though, are Oracle's present revenue numbers. The first quarter revenue reports had analysts sighing, and average sale forecasts for the three months to August 31 ended up being overly hopeful — reaching only $8.37 billion, $110 million bellow the expected $8.48 billion.
Hurd insists that the company's revenue has been on the "incline" and that it has increasing market share. "We are the only company in the industry with a whole site of applications that run in the cloud," said Hurd, adding that the "real driver of the cloud is not pricing, it's the speed." Cloud technology enables the storage of software on a web-based service, and has drawn a $5 billion yearly investment from Oracle for its research and development.
Hurd isn't the only one spouting good news for the company — earlier this week, a company press release announced its rise in the software company lineup. "Given IBM's (NYSE:IBM) recently announced quarterly results, we would like to take this opportunity to point out that Oracle's software business has been growing faster than IBM's software business and now Oracle has moved up to become the number two software company in the world," stated the company.
In light of that success — and considering the way Oracle's chief executive, Larry Ellison, jumped to Hurd's defense back in 2010 and hired him within a month of HP letting him go — Hurd's loyalty is perhaps understandable.
Don't Miss: Researcher: Verizon Security Glitch Left Customer Information Vulnerable.