Will Michael Bluth Draw New Users to Netflix?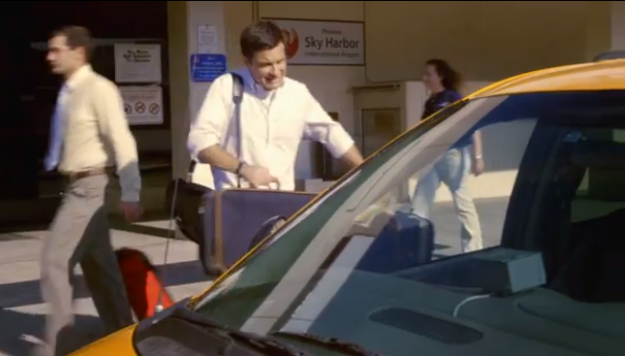 At the beginning of February, Netflix (NASDAQ:NFLX) introduced its first original series — "House of Cards," starring Kevin Spacey and Robin Wright. By March 31, the day the company's first quarter came to a close, statistics showed that its gamble had paid off. As Netflix's April 22 earnings report showed, the company that once struggled to acquire content had attracted 3 million new streaming subscribers in the first three months of the year, validating its decision to develop its own content.
"Some investors worried that the 'House of Cards' fans would take advantage of our free trial, watch the show, and then cancel," Chief Executive Officer Reed Hastings wrote in a letter to shareholders. "However, there was very little free-trial gaming — less than 8,000 people did this — out of millions of free trials in the quarter."
Now Netflix is looking to "Arrested Development" to play a similar role. The Fox-aired show, which chronicled the life of the dysfunctional Bluth family, was ignominiously canceled in 2006 after three seasons, but it subsequently gained a cult following. As with "House of Cards," the entire 15-episode season will stream simultaneously beginning May 26, with each episode featuring one member of the family. Jason Bateman, Portia de Rossi, Michael Cera, and Will Arnett who played Michael, Lindsay, George Michael, and Gob Bluth, respectively, will reprise their roles, keeping a sense of continuity enjoyed rarely by television show revivals. While Michael Bluth's hair might look a little shorter and George Michael is a little older, Buster Bluth is still afraid of everything and Lindsay and Tobias Fünke's marriage still seems on unsteady ground.
Netflix's choice to pursue a range of original programming offerings has presented a new set of challenges, but it has been beneficial as well. Most importantly, this strategy has significantly lowered costs. Licensing costs have skyrocketed as more and more companies have entered the video-streaming market. So for Netflix, which generates all its revenue from $7.99 subscription fees, the cost to do business was beginning to become prohibitive. While the cost of developing original content has not been exactly cheap — "House of Cards" cost $100 million to make two thirteen-episode seasons —  The Atlantic Wire's Derek Thompson has argued that original content buys "allegiance" from consumers, who have indicated in surveys that the new shows make it less likely for them to cancel their subscriptions.
Not only is original content appearing to be a better business model, but it also has improved the quality of Netflix's streaming library. "If you like expensive, high-quality TV, you should root for Netflix and Amazon (NASDAQ:AMZN) and [Comcast's (NASDAQ:CMCSA)] Hulu and [Time Warner's (NYSE:TWX)] HBO to go after each other for exclusive rights for content," wrote Thompson. "It means more wholesale demand for great television. It means better incentives for Hollywood's stars to become executive producers and showrunners. It means more great television."
You can follow Meghan on Twitter (@MFoley_WSCS) for the latest industry news.
Don't Miss: Will 2013 Being the Wearable Device Boom?