Will News Corp Ever Get the Rest of BSkyB?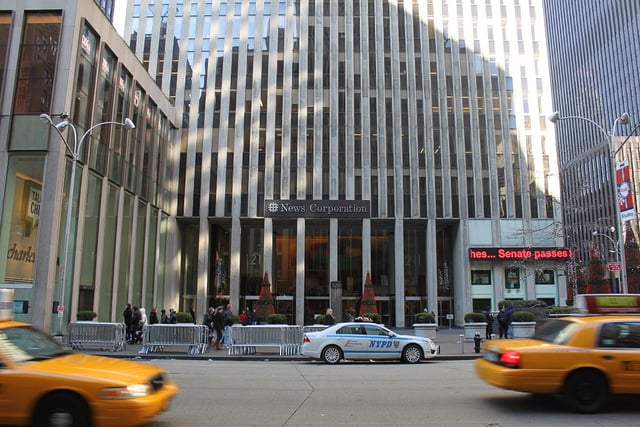 Analysts are saying that News Corp. (NASDAQ:NWS) will use its recent split as leverage to make a bid for the remaining 61 percent stake in Britain's British Sky Broadcasting Group, or BSkyB, that it doesn't already own.
The split has essentially allowed the company to separate its profitable entertainment assets, which are now operating under the 21st Century Fox (NASDAQ:FOXAV) name, from its newspaper assets that have been tainted by scandal in recent years.
News Corp.'s phone hacking scandal hasn't exactly left a good taste in the mouths of executives at BSkyB. Just this week, tapes of News Corp. head Rupert Murdoch surfaced that featured him discussing how journalists bribing police officers for information on crimes was just a part of Fleet Street culture. In 2011, when the phone hacking and bribery scandal came to a head, the fallout forced Murdoch to withdraw a bid for BSkyB.
Murdoch is set to appear before the U.K. Parliament about the tapes, which were released by Britain's ExaroNews and run on British network Channel 4. If any serious misconduct on Murdoch's part is discovered through the investigation, British regulator Ofcom could take another look into News Corp.'s involvement with BSkyB and likely block any attempt to buy more shares.
Scotland Yard is keeping after ExaroNews for access to the tapes as it continues to investigate possible conspiracy at News Corp. The company has denied the tapes are at all incriminating for Murdoch, who accepted an invitation to speak before Parliament's Culture, Media, and Sport Committee.
The company said in a statement: "Mr. Murdoch never knew of payments made by Sun staff to police before News Corp. disclosed that to U.K. authorities. Furthermore, he never said he knew of payments. It's absolutely false to suggest otherwise."
Murdoch has long coveted the British satellite TV, broadband, and phone services company. Making the purchase through 21st Century Fox would allow Murdoch to separate corruption worries associated with his newspaper businesses from obtaining the British telecom giant.
Follow Jacqueline on Twitter (@Jacqui_WSCS)