Will Other Networks Follow CBS to Amazon and Netflix?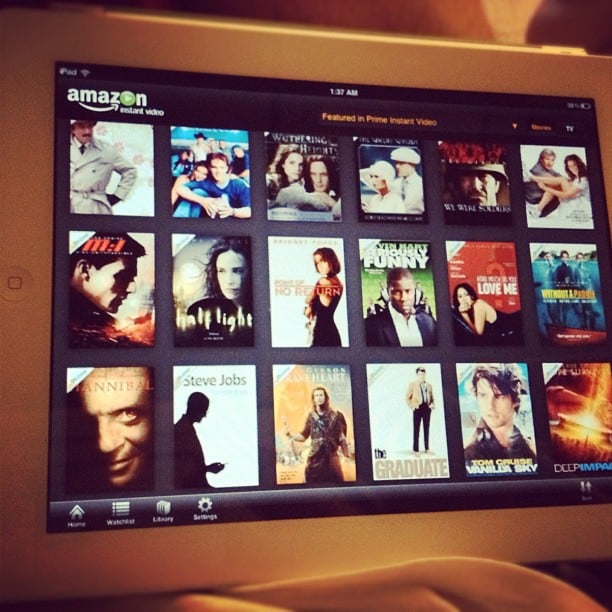 With streaming options like Netflix (NASDAQ:NFLX) and Amazon (NASDAQ:AMZN) quickly changing the way we watch television shows and movies, CBS Corp. (NYSE:CBS) appears poised to become one of the first big networks to explore the changing paradigm and how it can be profitable.
CBS is currently experimenting with new business models for several of its shows including the popular apocalyptic drama Under the Dome and upcoming thriller Hostages through partnerships with streaming services.
Under the Dome, recently renewed for a second 13-episode season, was available for streaming on Amazon four days after episodes premiered on the CBS network. The series proved to be a big hit with viewers, bringing in 13.53 million viewers — and when adjusted for seven days of DVR, on-demand, and online viewing, that number balloons to 20 million.
CBS chief Leslie Moonves told The Wall Street Journal the streaming deal with Amazon "has changed the face of summer television," adding, "We had to make a deal unlike any we've ever made."
The strength of Under the Dome comes at a time when CBS is going through a bitter fight with Time Warner Cable Inc. (NYSE:TWC) regarding programming costs. CBS programming in New York, Dallas, Los Angeles, Boston, Chicago, Denver, Detroit, and Pittsburgh was briefly blacked out late Monday night before being quickly reversed by the two companies, which choose to extend the negotiating again, this time until Friday.
And while Hostages doesn't currently have a streaming plan in place through Netflix or Amazon like the network wrangled for Under the Dome, Moonves has not ruled it out. He said to the Journal, "Yes we are traditional in how we approach the business," but "are still open to any way of doing business as long as we can put good shows on and make a profit."
The acquisition of serialized television by Netflix has become an increasingly important and lucrative aspect of the business. Home viewers have embraced a new paradigm of TV watching in which people can watch as little or as much as they want at anytime. Netflix's decision to release House of Cards, along with their other original series, all at once was met with enthusiasm, and now service providers are not wasting any time to negotiate with networks about other TV show offerings.
While some networks have been nervous about the onset of streaming services and how it will eat into their cable viewers, Moonves is one executive who doesn't believe it's the end of the world. "The model has never been dead," he said to The Wall Street Journal. "It's just evolving."