Will Pink Floyd and Pandora Now Play Nice?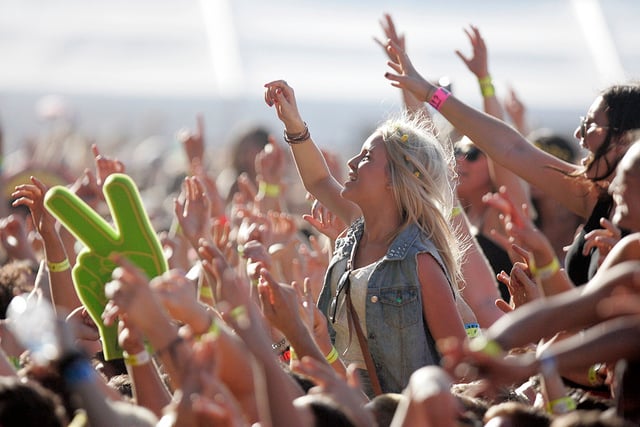 Pink Floyd has been a vocal opponent of Pandora Media Inc. (NYSE:P) and other online music streaming services, but now, in an interview with The Wall Street Journal, the band's drummer, Nick Mason, has said that streaming services like Pandora and Spotify are the future of the music industry.
"Spotify for us was a success," he said to the publication. "A lot of people have been streaming our music, and importantly also a lot of people who weren't yet familiar with our music. Perhaps I would say something different if we were having this discussion a year and a half ago, but now it's becoming clear that streaming is not another form of piracy, and you can argue that more music is being listened to now than … in the past."
Earlier this summer, Mason and bandmates Roger Waters and David Gilmore wrote a scathing op-ed in USA Today, saying that Pandora was unfairly trying to trick artists into supporting the Internet Radio Fairness act, which sounds positive but would lead to an 85 percent pay cut for artists from Pandora.
"For almost all working musicians, it's also a question of economic survival. Nearly 90% of the artists who get a check for digital play receive less than $5,000 a year. They cannot afford the 85% pay cut Pandora asked Congress to impose on the music community," the USA Today piece reads. "We've heard Pandora complain it pays too much in royalties to make a profit. (Of course, we also watched Pandora raise $235 million in its IPO and double its listeners in the last two years.) But a business that exists to deliver music can't really complain that its biggest cost is music."
Musicians and groups like the American Society of Composers, Authors, and Publishers have supported the idea that terrestrial radio stations shouldn't be exempt from royalties while digital services are forced to pay them, but would prefer for terrestrial radio to pay royalties rather than allowing digital services to spin music for free. The bill ultimately died due to backlash from the music industry.
Pandora and ASCAP are currently battling in court over Pandora's royalty fees. Pandora won a small victory in that battle last week after a judge granted the service a court order prohibiting ASCAP from withholding new music from Pandora while negotiations are in process.
"The court's decision to grant summary judgment on this matter has no impact on our fundamental position in this case that songwriters deserve fair pay for their hard work, an issue that the court has not yet decided," John Lofrumento, ASCAP's chief executive officer, said in a statement after the ruling.
Pandora has also purchased a terrestrial radio station and tried cutting deals with record companies directly, behind ASCAP's back, in other attempts to reduce royalties. Mason did not specifically name Pandora in the WSJ interview, suggesting that the band's relationship with the company is still a contentious one, especially since Pandora has continued to pursue every avenue it can to reduce the royalties it pays — whether or not it's at the expense of the very musicians its service depends on.
Follow Jacqueline on Twitter @Jacqui_WSCS
Don't Miss: Could Hulu Soon Become Ad-Free?