Will Regulators Allow Sprint to Buy T-Mobile?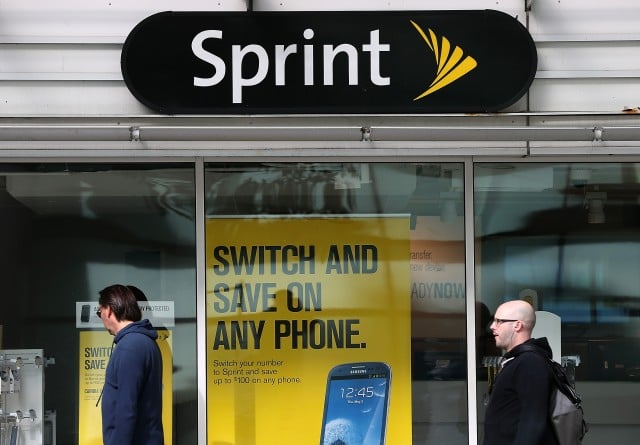 Verizon's (NYSE:VZ)  and AT&T (NYSE:T) may dominate the American wireless market, but third place Sprint (NYSE:S) has a plan to grow up to their size by purchasing T-Mobile for $32 million reported Reuters. The deal would make Sprint an equal rival to the two companies in size and resources, but first it needs federal approval.
The deal may not happen because federal regulators from both the Federal Communications Commission (FCC) and Department of Justice (DOJ) would have to approve any such deal. U.S. regulators previously blocked AT&T's bid to buy T-Mobile in 2011, so it is a possibility that Sprint may similarly not get permission. A telecom analyst put the odds of Sprint and T-Mobile successfully merging at about 10 percent reported The Washington Post.
The feds want the wireless market to have multiple competitors. Sprint buying T-Mobile would cause the market to lose its fourth big competitor in the merger, leaving three major competitors. Sprint's parent company SoftBank has been lobbying in Washington to get the deal approved. T-Mobile's parent Deutsche Telekom would prefer it to go through so the company can spin off T-Mobile. Deutsche Telekom wants to get out of the American wireless market to focus on its European markets, including its native Germany. It would retain a small interest of 15 to 20 percent in T-Mobile.
The deal is both competitive and anti-competitive. Sprint wants to better compete with Verizon and AT&T, but it wants to do it by removing another major competitor from the market. That removal of a competitor is a key detail that would likely get it rejected by U.S. regulators. Even if SoftBank and Deutsche Telekom took it to court to attempt to get the ruling overturned, the American courts would likely be on the regulators' side.
Despite this, Sprint is optimistic about the potential merger. The company is not AT&T, who was the second largest wireless company in the country at time of its attempt to buy T-Mobile. For the latter, even if the deal does not work out, it will receive a "break-up" fee of at least $1 billion, or up to $3 billion, in the event the merger not go through for any reason. The company had a similar deal with AT&T, making $6 billion from AT&T when that merger did not receive federal approval to proceed.
Getting approval will be tough. Analysts consider it the key obstacle for the two companies in moving ahead. Part of that process will include a time for the public opinion to be registered. Some Americans will be against the deal, thinking it may raise their mobile phone bills. Others will see the move as anti-competitive. PC Mag's Sascha Segan argued that in his editorial about the possible merger.
Sprint definitely has a tough road ahead its in attempt to purchase T-Mobile.
More From Wall St. Cheat Sheet: