Will Starbucks Soon Charge Up You and Your Phone?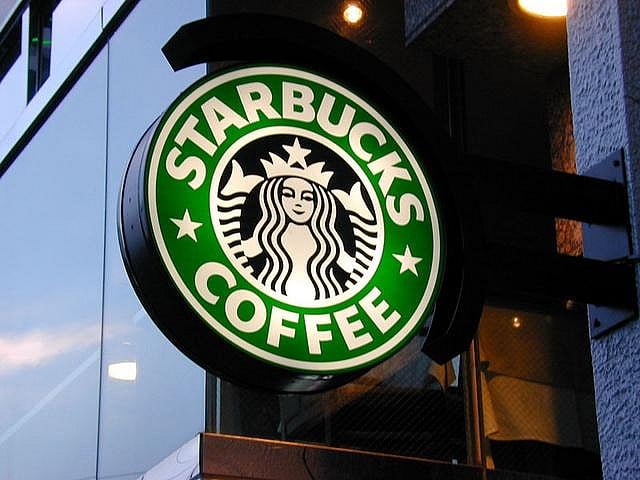 Starbucks (NASDAQ:SBUX) always seems to be ahead of the game, and the coffee shop giant is proving it once again with its report that it will soon be taking phone charging to a whole new level by offering customers wireless charging who have the necessary technological accessories. Thanks to technology compatible with the Power Matters Alliance, Starbucks has been able to forge a partnership with Duracell Powermat to test whether wireless cellphone charging could prove lucrative in a popular venue such as its many stores.
All Things D reports that after conducting a test in Boston, Starbucks is ready to bring this new technology to a separate coast. It'll pick 10 stores in Silicon Valley to test the technology's popularity and effectiveness, and then it'll make broader plans from there. The Seattle-based coffee shop is interested in learning whether coffee lovers will adapt to the technology, or if it'll prove ineffective due to the necessary hardware it requires.
Charging sleeves are the main necessary accessory that consumers need to access the charging capability, and because Starbucks recognizes that many of its customers don't yet have these components, it has been working with Duracell Powermat to give away the charging sleeves to Starbucks guinea pigs who will be tested in Boston and Silicon Valley. The chairman of the technology company, Stassis Anastassov, asserts that even more PMA-compatible products are on the way, and All Things D reports that Duracell Powermat is pleased with its opportunity to work with Starbucks, as it believes it'll help boost awareness of the wireless charging technology.
It is of little surprise that Duracell Powermat is happy to have won Starbucks's support, as it is only one of many different companies that are competing for a wireless charging monopoly. Duracell, along with AT&T (NYSE:T), and a number of other phone makers endorse the technology that is compatible with the Power Matters Alliance; however, it is by no means game-over for others such as the rival Qi standard. This standard has the support of the Wireless Power Consortium, as well as other popular phone manufacturers, but for now, it seems as though Starbucks is satisfied with its choice.
Chief Digital Officer Adam Brotman explains, "It was our first and best guess in terms of the right format. It is a great testing partnership, and it could get much bigger than this, but we are going to wait and see how the tests go."
As for now, it seems as though it is up to consumers to see which competing wireless standard comes out the winner. While the technology is still in its nascent stages, it is likely that before long, people will be frequenting the coffee shop for reasons other than a coffee fix.