Will the iPhone 5S Launch Be Delayed?
Although the general consensus among Apple (NASDAQ:AAPL) analysts is for a summertime iPhone 5S launch, there are also naysayers that warn of a device launch delay due to production challenges. KGI Securities analyst Ming-Chi Kuo falls into the latter group, according to his report via MacRumors.
Although Kuo previously forecast a June/July launch for the latest iterations of the iPhone, he now believes that the iPhone launches could be pushed back as late as October. Like many other analysts, Kuo predicts that Apple will launch the iPhone 5S first, followed by a low-cost iPhone, and finally the iPad mini 2.
Although Kuo is bucking most Apple analysts' expectations, he refrains from nailing down another specific target date and instead offers several scenarios that could unfold with launch dates ranging from August to November. However, his earliest launch date for the iPhone 5S is now in September, instead of the summer.
Via MacRumors, Kuo envisions several key production challenges that may delay Apple's iPhone 5S launch until September. First, he believes that the rumored fingerprint sensor for the iPhone 5S will possibly cause some production delays. "Work on finding the right color coatings in order to prevent interference with the sensor offers a technical challenge for Apple," reports MacRumors. Secondly, Kuo foresees technical difficulties as Apple tries to integrate its iOS software into the new iPhone…
Due to these forecasted launch delays, Kuo is forecasting less than 10 percent growth in year-over-year total iPhone/iPad shipments for the third quarter of 2013. Most Apple analysts are predicting 30 to 40 percent year-over-year third quarter growth, reports MacRumors.
Apple shares fell $4.53, or 1.04 percent, to close at $429.80 on Friday.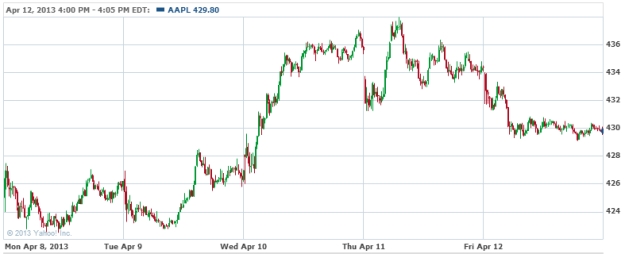 Don't Miss: Another Device Made Obsolete by iPad.