Will the iPhone 6 Cost $300, or Will Carriers Resist Apple's Pressure?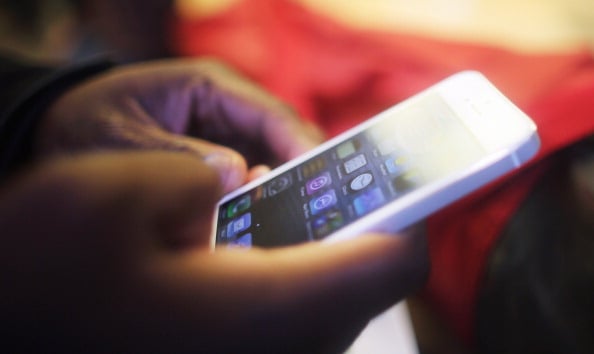 Apple (NASDAQ:AAPL) has only had incredibly successful launches of its consecutive flagship iPhone models. With the release of each new iPhone, Apple and carriers have a massive wave of revenue to look forward to, but it seems that the company may be looking to increase the size of that wave in more than one way.
Each iPhone launch has been more successful than the last, according to GigaOM. The opening weekend of the first iPhone wasn't very big, but that was before everyone knew what was happening to the cell phone industry. The iPhone 3G and 3GS both sold about 1 million devices in the first weekend. The iPhone 4 stepped that up closer to 2 million, while the iPhone 4S jumped up to 4 million sales. The iPhone 5 hit 5 million sales in its first weekend.
Between the iPhone 5S and iPhone 5C, Apple sold 9 million devices last fall for its best launch week yet. It could likely have been even better than that if the inventory hadn't gone completely dry during that time. This launch also came on the heels of Samsung's (SSNLF.PK) launch of the Galaxy S4 in the spring season that year. Samsung's strength in the smartphone sector worldwide has had plenty of growth, letting the Korean tech giant stand toe-to-toe with Apple, and the Galaxy S4 was a major update. However, benchmark tests haven't shown the Samsung Galaxy S5 to be as much of a contender as it should be, which could leave Apple with a more open playing field and a bit more wiggle room on price.
According to AppleInsider, Jeffries analyst Peter Misek has suggested that Apple is looking to up the price for its next iPhone. Rumors have already been going around that Apple will release multiple versions of the iPhone 6, including a larger, 5.5-inch model that would fit into the phablet arena. Greater phone size may mean greater phone price.
Misek claims that Apple has been approaching carriers about pushing the subsidized price up to $300. By his estimates, a price increase of $50 would be enough to increase revenue by 2 percent and earnings per share by 11 percent, while a $100 increase could boost revenue by 6 percent and EPS by 24 percent. The boost would help with the tighter gross margins associated with launching Apple a newly designed iPhone.
Though consumers are sure to look unfavorably on a 50 percent price hike, Apple still may be able to make the sale. If the next iPhone actually is larger, it may convince buyers that the increase in price is within reason. On top of what may be a weaker showing from Samsung this spring, there may also be extra pent-up demand come fall.
The price hike may not come to fruition though, as AppleInsider reports that carriers haven't been keen on the idea. As T-Mobile (NYSE:TMUS) has been putting pressure on the standard strategy of carriers offering two-year contracts and subsidized phones, changing the formula to charge consumers even more upfront could put a nail in the coffin of the traditional carrier strategy.
More from Wall St. Cheat Sheet:
Follow Mark on Twitter @WallStMarkSheet