Will These Changes Make AppleCare Even Better?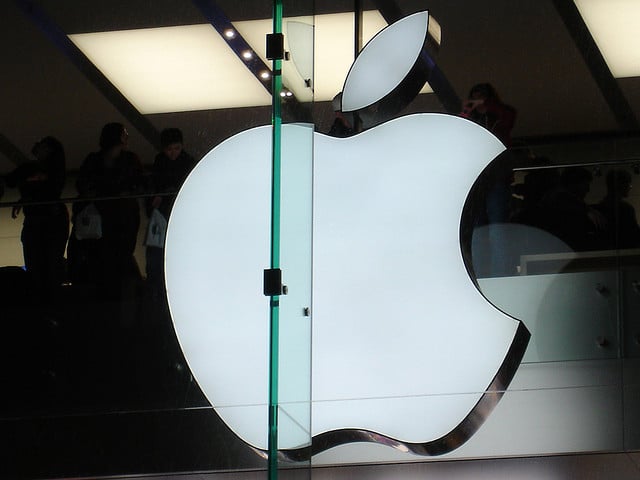 Are Apple (NASDAQ:AAPL) Stores about to become full-fledged Apple iPhone repair shops? According to an anonymous source cited by Apple Insider, Apple Stores will soon be expanding in-store iPhone repair services to include display replacements, cameras, sleep/wake buttons, and logic boards.  These expanded services are part of a larger AppleCare overhaul that will be starting this fall.
Besides the expanded in-store repair capabilities, Apple Store employees will also be trained to use new diagnostic tools that can pinpoint specific hardware problems. If the issue can't be taken care of in the store, they will be able to easily forward that information to an offsite Apple technician.  Presently, Apple Stores are only equipped to handle replacements of batteries, vibrator motors, speakers, receivers and home buttons.
This is a major change in the way that Apple has dealt with device returns in the past. Typically, when a device is returned to an Apple Store, the customer is given a refurbished device in exchange. Now customers will be getting their original device returned to them after it is fixed.
According to Apple Vice President Tara Bunch, this change may save Apple up to $1 billion a year. However, the savings won't just benefit the company. Customers will also potentially save money by paying for repairs on a case-by-case basis, rather than paying a flat fee to simply replace the device entirely…
Another change concerns the reconfiguration of the AppleCare warranty service. According to the anonymous source, AppleCare may soon change into a program that is attached to individuals rather than specific product purchases.
Apple's Web-based customer services will also be revamped as part of this larger retooling effort. Apple's Support Pages and discussion boards will soon include more tutorial videos and more interaction from Apple employees.
Apple closed at $452.97 on Friday after shedding $3.80, or 0.83 percent, from its price at the opening bell. Here's how Apple has traded so far over the past week.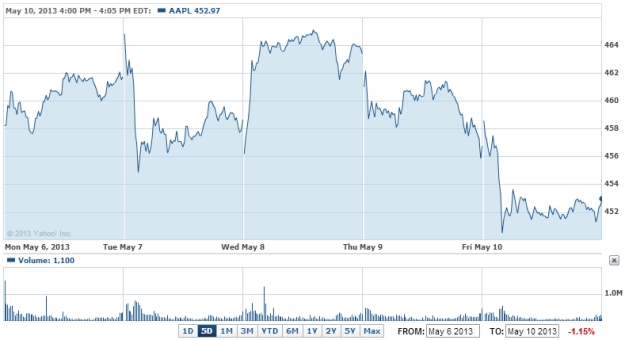 Don't Miss: Apple iTunes to Microsoft: Thanks, But No Thanks.