Will These Windows 8 Improvements Score Big for Microsoft?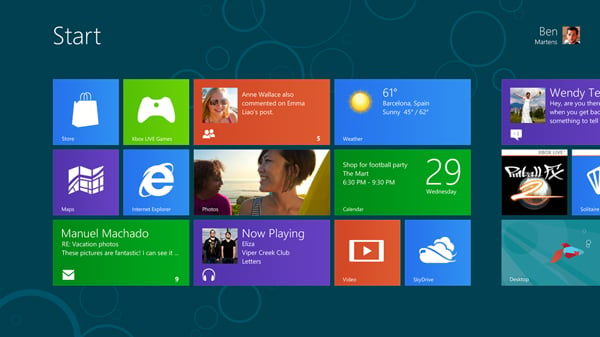 Determined to make Windows 8 work no matter what it took, Microsoft (NASDAQ:MSFT) may have given users a reason to get on board. The company is rolling out improvements that give devices running its maligned OS better performance and more apps while offering more affordable ways to use the system. Taken together, there are reasons to believe Windows 8 could be more successful than anyone expected.
Windows 8 apologists have remarked that the OS's touch screen options are its best features, so Microsoft has planned to get more devices with touch screens out to users. As for the battery problems found in some of the laptops and tablets, the company believes the issues will be solved when Intel (NASDAQ:INTC) Haswell chips come out in laptops later in the year. As for user interface issues, the biggest problem of all for Windows 8, Microsoft has unveiled updates, known as Windows 8.1, which address several of the critics' concerns.
Most importantly, Microsoft is making sure lower priced devices running Windows 8 become available to consumers in the coming months. Between a Haswell-enabled Ultrabook for $599 and other tablets for half that price, huge numbers of consumers will consider giving Microsoft's latest OS a second look.
The low-end market is crucial for Microsoft, as PC users traditionally turned to Windows products for better pricing and fewer cult-like associations. The early failures of Windows 8 were considered a huge reason for the decline in PC sales in 2012 and so far this year. Microsoft is showing some measure of humility in taking criticism and offering solutions to the perceived shortcomings of Windows 8. H0ld-outs still might come around.

Windows users who haven't been keen on learning the new system interface remain the final frontier. Customers dedicated to the brand on some level need a reason to do the work required to master Windows 8. The new selection of apps, the improved battery life and processing power in the tablets and the increase in touch options should go a long way. Yet the improvements in user friendliness and more affordable devices are the best sellers for Windows 8 (and its updates). By staying dedicated to its operating system, Microsoft may have given itself a reason to celebrate.
Don't Miss: These Popular Tech Names Are Ripping Higher.