Will This Strategy Pay Off For Boeing?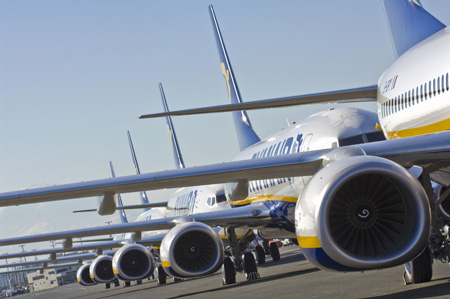 Boeing (NYSE:BA) is slated to diversify its engineering operations in the U.S., moving engineers around the country in a move which it hopes will hedge against various risks.
Engineering centers are to be established in South Carolina, Washington state, and Southern California, where they will compete with one another for work based on their ability to provide skills at a low cost, according to spokesman Doug Alder.
Boeing said is seeking to avoid disruption in its manufacturing and design process, hedging itself from labor unrest and natural disasters.
Labor disputes have been an issue previously in South Carolina where the company has faced scrutiny for its stance towards unions. Boeing's South Carolina plant is union free currently, but the International Association of Machinists and Aerospace Workers is insistent on becoming a part of the company's operations there. The two have been at odds ever since Boeing elected to put a plant in South Carolina instead of Seattle where Right-to-Work laws helping Boeing set up without a union for its employees. In a recent statement, plant manager Jack Jones defended the company's choice to his employees, saying that, "I firmly believe a union is not in your best interest, our [Boeing South Carolina] site, our customers, nor our community."
Boeing is also ramping up production of its 737 MAX jet as it distributes its engineers around the country. The 737 is a competitor with Airbus' A320 neo. The new 737 will burn 13 percent less fuel than older models and is expected to net Boeing $6.09 billion based on orders thus far.
The company recently completed fixing issues with the battery on its new 787 jet, which had previously been grounded due to overheating complications.  The company was forced to resolve the problem with the batteries after a 787 operated by Japan Airlines caught fire at Boston's Logan International Airport. The solved headache has been good for Boeing, which has been able to procure an order for 30 787 jets to Singapore Airlines.
Boeing's changes to its engineering operations will be completed in six to nine months when around 300 employees will move from Seattle to other locations.
"Everything is on the table. It's up for grabs for any of these centers to compete for the work that's coming down the road." Alder said.
Don't Miss: 10 Ways the Internet is Changing the World.