Will Time Warner Cable Agree to a Merger with Charter?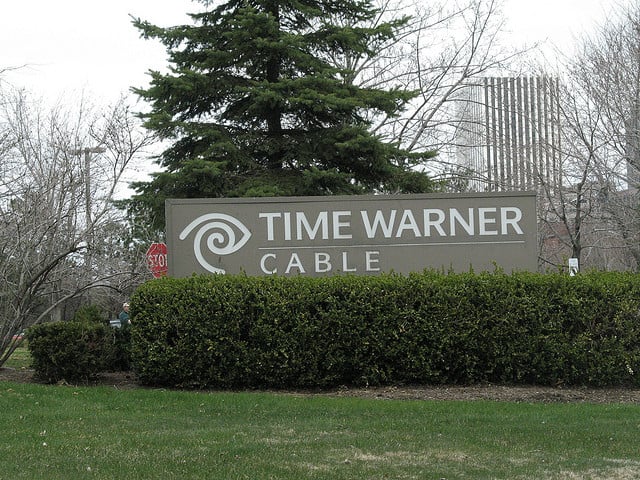 As Time Warner Cable Inc. (NYSE:TWC) and Charter Communications Inc. (NASDAQ:CHTR) explore a potential merger, an exclusive report from Reuters suggests that Charter is pushing hard to structure a deal that would lure the number two cable operator's shareholders.
With a stake of around 25 percent in Charter, John Malone's Liberty Media Corp. (NASDAQ:LMCA) first approached Time Warner Cable earlier this year about the potential of a merger between Charter and Time Warner Cable. But sources close to the matter tell Reuters that while talks have once again reignited over the past several days, Time Warner Cable remains cool to the idea of a union.
Time Warner Cable currently has a market value upwards of $34 billion compared to Charter's market value of around $13 billion. While all three involved companies refused to comment on the potential deal, Time Warner Cable did indicate earlier this week that it would be open to a deal at the right price.
According to Malone of Liberty Media, consolidation in the cable industry is becoming increasingly important as rising programming costs, loss of video subscribers, and the emergence of streaming Internet services continue to eat away at profitability. Sources told Reuters that Time Warner Cable's poor third quarter, in which both TV and Internet subscribers fell, might make the company more willing to pursue a deal to increase its competitiveness.
Time Warner Cable is currently the second largest U.S. cable provider with 12 million customers — Charter, the fourth largest, has about 4 million video customers. Though Charter sees Time Warner Cable's third quarter financials as a chance to seal the deal, the number two U.S. cable provider explained in a Thursday conference call that the decline in customers was the result of the company's month-long blackout of CBS Corp. (NYSE:CBS) related to carriage disputes.
Reuters points out that Time Warner Cable has consistently performed below rival cable operators in recent quarters, with the loss of hundreds of thousands of video subscribers along with slowed growth in broadband customers. So, for Malone's Liberty Media and Charter, it might be the perfect time to strike a deal.
At the close of the market on Friday, shares for Time Warner Cable were up 2.8 percent to finish at $123.51 due to news of merger talks. Charter shares were up 3 percent to finish at $138.07 on the Nasdaq.
Don't Miss: The 5 Best Dramas Currently Airing on Television.