Will Twitter's IPO Run Into the Same Problems as Facebook?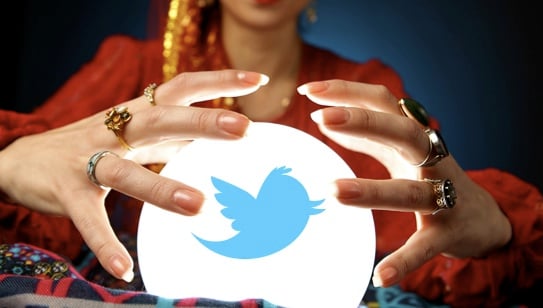 Twitter Inc. is set to have the largest Silicon Valley initial public offering since Facebook Inc. (NASDAQ:FB) raced onto the scene in 2012, inviting more than a few comparisons between the two tech giants as investors mull the potential stock prospects that Twitter offers. While Facebook has more recently begun to right its ship after its initially difficult IPO, the company's progress over the last year might give investors a preview of what to expect when Twitter goes public.
Twitter, which is set to trade under the stock symbol TWTR despite its inclusion on the Nasdaq or NYSE being undecided, is now eight-years-old and has seen explosive growth from its roots as a side-project to a socio-cultural mainstay. The real-time communications platform has become one of the foremost sources for breaking news and includes famous people such as President Barack Obama, the Pope, and various celebrities and sports figures among its user-base.
But once Twitter goes public, it will have to prove that it can continue to earn revenue — a task that Facebook found out the hard way is easier said than done. By the end of May 2012, Facebook's stock had lost over a quarter of its starting value, leading the Wall Street Journal to call the IPO a "fiasco." After opening on May 18, 2012 with an offering price of $38.00, Facebook's stock plummeted through June before settling around $31 in the last months of summer. The stock price would later collapse to the lowest in the company's short history, before displaying a steady rise to its current share price of $51.04.
The 52-week range for Facebook has seen a low of $18.80 and a high of $51.60.
Twitter's Thursday filings revealed that the company's revenue nearly tripled in 2012 to $316.9 million — and in the first half of 2013, it posted a revenue of $253.6 million, but reported a loss of $69.3 million. According to analysts, those numbers are more or less in line with outside estimates and the loss was expected. "It would have been a surprise if they had a profit," Brian Wieser, an analyst at Pivotal Research Group, told Reuters, calling it a "non-issue."
The biggest risk to Twitter's IPO is its reliance on advertising to generate revenue. In a list of risk factors appended to IPO filings, Twitter described that more than 87 percent of its revenue came from advertisements in the fist half of 2013. More worrisome is the prices Twitter can command for advertisements, which have fallen over the past five quarters, although the company was quick to point out that this was a result of efforts to expand its available inventory and change its algorithms to distribute ads more frequently.
Mobile advertising, at least, is one aspect of Twitter's financial strategy that seems to be in good shape and Facebook's mobile advertising strategy has been viewed by analysts as borrowing a few pages from Twitter's book — especially its recent advertising push for its Instagram unit, which is most closely associated with Twitter's platform. According to Twitter, 65 percent of its revenue derives from mobile users, revealing that the company seems to have a far easier time when it comes to mobile ads than Facebook.
However, according to research overseen by Reuters, Twitter's revenue per user is average at best. Twitter stands at $0.64 per user versus Facebook's roughly $1.60, showing that Twitter is still set to experience some growing pains when it goes public. But if Twitter is to mirror Facebook's journey after going public, the company may be set for greener pastures even if it starts with a rough patch. Facebook's S-1 document revealed $272 million in revenue in 2008 with a loss of $55 million before making a profit of $262 million in 2009 off of $777 million in revenue. And now, in 2013, Facebook is effectively profitable and enjoying stock prices at record highs.
Analysts have pegged Twitter's value at as much as $15 billion, with Goldman Sachs, Morgan Stanley, JPMorgan, BofA Merrill Lynch, Allen & Co, Deutsche Bank Securities, and Code Advisors managing the IPO. As long as there are no hiccups in the process, Twitter could begin trading in November and has set a target to raise $1 billion.
Don't Miss: What's Going On Under the Hood at Twitter?