Will Watch Dogs and Destiny Jump-Start Next-Gen Gaming?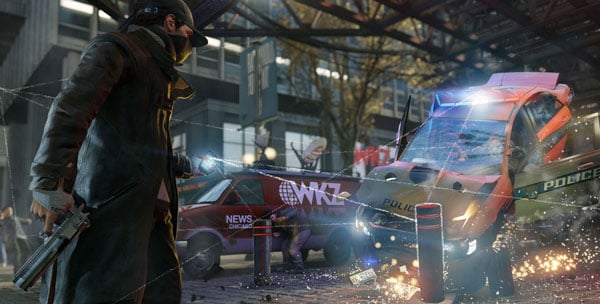 Watch Dogs and Destiny are two of the biggest games announced for the latest console generation, which includes the PlayStation 4, Xbox One, and Wii U. Both games will land on Xbox One and PlayStation 4, while Watch Dogs will also hit the Wii U sometime this fall, reports IGN. What's so great about these games? Based on what we've seen so far, they look like they'll show off what the new generation of gaming consoles can really do. They're also currently sitting at the top of the pre-order charts by VGChartz data, so lots of people can't wait to get their hands on them.
Watch Dogs
Watch Dogs takes place in an open-world version of a futuristic Chicago. You play as a hacker who can use his phone to do things like mess with traffic lights and peer into the digital lives of people nearby. You have a lot of power to engage with your environment and a lot of ways to complete the missions in the game. In other words, it's like a Grand Theft Auto for the digital age.
Watch Dogs was originally set to release back in November, which would have landed it in a sweet spot to coincide with the launch of Xbox One and PlayStation 4, as well as the holiday selling season. But Ubisoft made the call to delay it a few months in order to put an extra layer of polish on it. Even though that move probably cost the company quite a bit of money, it also shows a rare devotion to quality. As senior producer Dominic Guay told Polygon, "We thought it was for the best, though, because the expectations for Watch Dogs were high and we wanted to make sure we delivered exactly what we promised gamers."
Watch Dogs will be released on May 27 for Xbox One, PlayStation 4, PC, Xbox 360, and PlayStation 3. For Wii U, it will land sometime this fall. For more details on the game, you can read hands-on previews at GameSpot, Joystiq, and Game Informer.
Destiny
The first thing you should know about Destiny is that it's being made by Bungie, the creators of the highly acclaimed Halo series. This is their first post-Halo game, and they seem to be reaching for the stars. Destiny is a sci-fi first-person shooter with elements of massively multiplayer games like World of Warcraft. Thanks to a 10-year publishing deal with Activision, reported on by Wired, the game will continue to receive new content for at least an entire decade.
Destiny takes place on Earth after some kind of apocalyptic cataclysm has destroyed most of the planet, along with human colonies on other planets in the solar system. To kick things off, a number of hostile alien races have set up shop in our former colonies and want to wipe out humankind for good.
One of the most interesting aspects of Destiny is the multiplayer. The way it works is like this: You'll enter an area, and some behind-the-scenes matchmaking will pair you up with other players who are also exploring the same area. They'll appear in your game just as you'll appear in theirs, and you can work together to accomplish your goals if you want. Bungie promises that the multiplayer aspects will feel totally organic, so you won't see any pop-up indicators letting you know who has joined your game. They'll just be there. Like Halo, the game will also have a competitive multiplayer mode.
For more information, you can check out previews at The Escapist and IGN. Destiny is set to release for Xbox One, PlayStation 4, Xbox 360, and PlayStation 3 on September 9.
More from Wall St. Cheat Sheet: