With Facebook, It's Always Too Much or Too Little
The last thing anyone expects to hear about Facebook (NASDAQ:FB) is that it's valued at just the right price, not too much, not too little. The stock's infamous post-IPO plummet fueled a frenzy of "no way this company is worth this much" trading behavior that took shares as low as $17.55. But over the past few months, sentiment has rounded the corner and the stock has been on a tear, climbing 61.8 percent since the middle of November to close Monday at $32.47.
This rally has been fueled by Facebook's ruthless drive to engage users and monetize advertising services. Products like Custom Audiences, Facebook Exchange, Gifts, and Sponsored Stories will be the driving force behind its fourth-quarter revenue, which is projected to come in anywhere between $1.5 and $1.6 billion. The conservative end of this spectrum represents a 36.3 percent year-over-year increase.
Of course, the elephant in the room is mobile. Monetizing its 600 million mobile monthly active users — 60 percent of total users in the third quarter, and up 61 percent year over year — is Facebook's holy grail. Mobile users are 30 percent more active than desktop users, but as of the third quarter, mobile accounted for just 14 percent of ad revenue. This puts Facebook in the same conundrum as ad-revenue competitors like Google (NASDAQ:GOOG), which has yet to grow mobile advertising…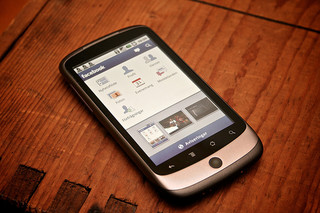 Investors will definitely be looking at mobile's share of advertising revenue as a key metric to diagnose how well Facebook is performing. However, stepping back and looking at expectations for total fourth-quarter revenue reveals that investors may be looking for too much out of the company.
A survey conducted by Deutsche Bank determined that buyside estimates for revenue have passed $1.6 billion for the quarter, which the firm sees as too high. For better or worse, a company's performance relative to expectations has a tremendous affect on trading behavior — as evidenced by Apple (NASDAQ:AAPL) recently — and simply good results could go unheeded just because they are not spectacular.
Facebook logged just 6.5 percent quarter-to-quarter revenue growth in the last period, and 11.9 percent growth before that. Expectations for $1.6 billion represent nearly 30 percent quarter-to-quarter revenue growth, not at all in line with its past results. Then again, this is the first quarter a lot of Facebook's revenue-making products have come online.
Fears that expectations have climbed t0o high helped catalyze a 5 percent decline in Facebook's stock on Tuesday, just one day ahead of earnings. Facebook's stock feels particularly sensitive to good or bad news coming out of the earnings report, and failure to increase mobile ad revenue or to hit total revenue projections could prove devastating to the stock price.
For what it's worth, the importance of Zynga (NASDAQ:ZNGA) as a revenue stream for the company seems to be dwindling. After contract renegotiation, it looked clear that Facebook was trying to shift its revenue mix away from payments and into advertising, leaving Zynga more or less high and dry. Estimates suggest that Zynga pulls just 10 percent of its revenue from Zynga.com, and earns the rest through a 70/30 split with Facebook.
Don't Miss: Full Steam Ahead for Facebook Bulls.