World War Z Gives Viacom a Blockbuster Quarter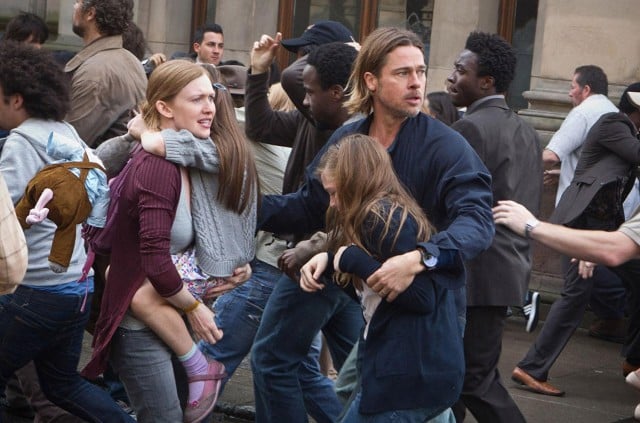 Viacom (NASDAQ:VIAB) can thank two films from Paramount Pictures for the fiscal third quarter's 20 percent increase in profit: "Star Trek: Into Darkness" and the Brad Pitt-led "World War Z." Both the company's Melrose Avenue film studio and Paramount did well in the three-month period, despite higher costs and dropping home entertainment sales, helping Viacom become the latest entertainment company — following Comcast (NASDAQ:CMCSA) –  to beat Wall Street's earnings expectations.
Viacom on Friday reported that third-quarter profit rose to $643 million, or $1.33 per share, from $534 million, or $1.02 per share, a year ago. Revenue increased 14 percent to $3.69 billion. Analysts polled by Thomson Reuters had expected the company to report per-share earnings of $1.30 on revenue of $3.58 billion.
The company's successful quarter was particularly evident in its media-networks division, its largest business segment by revenue, where Viacom's top line grew 13 percent and operating income jumped 24 percent. This was partly the result of increased ratings at the company's television networks — Nickelodeon, MTV, Comedy Central, and BET — where domestic advertising rose 6 percent.
"Domestic advertising-revenue gains continued to accelerate at our Media Networks as new, original programming drives improving ratings momentum," Viacom CEO Philippe Dauman said in the earnings press release. Comparatively, worldwide advertising increased 5 percent.
"Aggressive investment" in original programming, particularly on the company's TV networks, "helped deliver a strong quarter with double-digit revenue and profit growth," Dauman added. "We are investing more than ever in new content." Viacom's TV networks generated $2.57 billion in revenue in the past quarter, an increase of 13 percent from the year-ago period. "Nickelodeon is clearly on the way back with new live action and animated hits," Dauman said.\
But Viacom particularly benefited from its film-entertainment division, even though operating income fell 63 percent to $17 million. Revenue at the company's film studio, Paramount Pictures, came in at $1.16 billion, an increase of 15 percent year over year, while theatrical revenue — driven by the May release of J.J. Abrams' "Star Trek: Into Darkness" and the June release of "World War Z" — climbed 64 percent to $464 million.
"We were fortunate that we had two strong tent poles," Dauman said of the two films in the earnings release. What was unfortunate was that home entertainment revenue for the studio fell 10 percent to $275 million, and Paramount's TV license fee revenue dropped 5 percent to $298 million. The fact that Paramount included "World War Z" marketing expenses in the third quarter also contributed to lower operating income.
Follow Meghan on Twitter @MFoley_WSCS
More Stories Recommended for You: