Would a Samsung Partnership Appease Facebook Investors?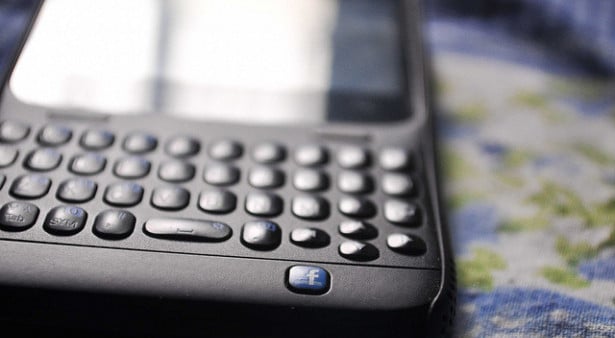 Facebook (NASDAQ:FB) Chief Executive Officer Mark Zuckerberg has pledged to invest in products that will reward shareholders that have stuck around even though the social network's stock is trading 37 percent below its May 2012 initial public offering price of $38 per share.
The ultimate goal is to find a means to get users to spend more time on Facebook's mobile services, an increasingly difficult task as a deluge of messaging applications have sprung up to offer alternatives to the social networking giant. If Facebook is not adding new users — or if it is in fact losing users in key markets, as independent data has suggested — the need to attract users is all the more pressing. But equally important for the company is monetizing its still-large user base, particularly the ever-growing number of users that primarily access the social network via mobile devices.
In an attempt to boost advertising sales from mobile devices, a key revenue stream for Facebook, Zuckerberg discussed a potential partnership with Samsung Electronics (SSNLF.PK) on Tuesday, as the head of the South Korean company's handset division told Bloomberg. During his visit to the company's Seoul offices, Zuckerberg and Samsung President Shin Jong Kyun also discussed the state of the information-technology industry.
Since mobile has become such an important medium, especially smartphones, Facebook has worked to shape its platform into a conduit that delivers what consumers want from their mobile devices: ways to communicate, shop, be entertained, and find answers to simple questions. If the social network can manage this goal than it can generate higher revenues.
Partnering with Samsung, the world's largest manufacturer of smartphones, would be a step toward that goal. In early April, Facebook unveiled Home, a software for smartphones powered by Google's (NASDAQ:GOOG) Android that makes it easier to access social-networking features like friends' photos, messages, and status updates by placing them on the device's home screen. Samsung and HTC were the first manufactures to feature the application on their handsets.
But HTC's smartphone that integrates' Facebook's social-networking features has not proved to be overwhelmingly popular with AT&T's (NYSE:T) million-plus subscribers. The company reported in mid-May that sales of the HTC First, or the "Facebook phone" were shockingly bad.
Follow Meghan on Twitter @MFoley_WSCS
Don't Miss: Is Samsung Not the Apple Rival It's Billed As?