Would You Buy a $199 3-D Printer?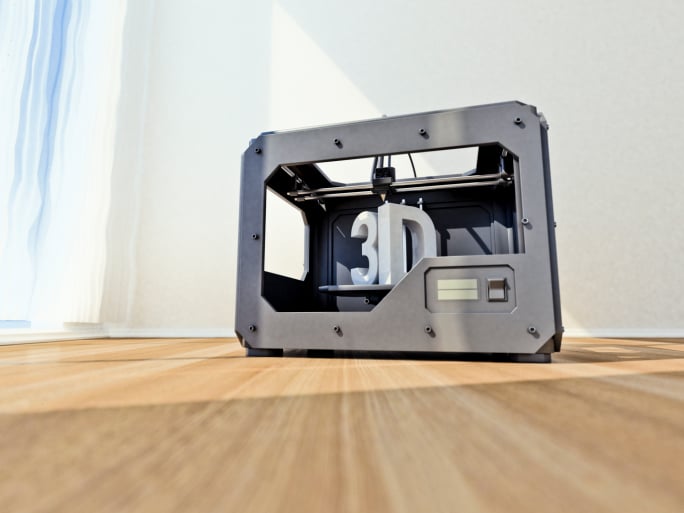 3-D printers are getting some serious traction. Pop-up shops in New York sell trinkets created by 3-D printers. Some 3-D printers are even making food. While some enthusiasts will happily shell out any amount just for the joy of getting to make 3-D objects at home, one that retails for $199 may attract the average customer.
While $199 is not cheap, it's about the price of the low-end netbooks, smartphones, and other pieces of tech gear, making it attractive for to technology customers. The companies offering this technology at such a cheap price are MakiBox, who proudly advertises its product as "the world's cheapest 3-D printer," and New Matter's MOD-t 3-D printer, whose slogan is "a 3-D printer for everyone." New Matter is currently in the midst of a fundraising campaign on Indiegogo. As of press time, the company has raised more than $200,000 from about 1,100 contributors. While this race to the bottom price may seem odd, it is actually good news for 3-D printing since a lower price point makes it more accessible for more customers.
A 3-D printer works similarly to a traditional printer in that information from a computer is fed to the printer, which uses it as instructions for what to create. While in a regular printer this is the amount and type of ink needed to create text or an image, for a 3-D printer it is the dimensions of a given object so that it can create using plastic. Anything from toy blocks to guns to even clothing can be created as long as plans are available for the 3-D printer to use.
Right now the idea of a 3-D printer in the home alongside a regular printer seems more a novelty than a practical piece of home equipment, but the ability to custom make tools and other objects will catch on insisted co-founder and Chief Technology Officer of New Matter Steve Schell in an interview with Forbes. Schell said he has used his 3-D printer for practical uses like helping out his kids with school projects. "I recently printed some support feet to fit onto a small vacuum chamber my children were working with for their school science fair project. I needed something very specific, and instead of spending $20 at a hardware store for something that wasn't quite right, I just printed the parts (maybe $0.50 worth of filament) and they were perfect," he told Forbes.
The example shows one way a 3-D printer could be practical. Of course, it will take time, examples and more low-cost 3-D printers to convince customers that they are practical. Like their paper printing cousins, the ongoing cost of keeping the printer full may be a concern for some customers, but even a market for that is forming. Which leads to the most important question of all: Do you want to buy a 3-D printer?
More From Wall St. Cheat Sheet: