Xbox One Versus PlayStation 4: Too Close to Call?

Sony (NYSE:SNE) and Microsoft (NASDAQ:MSFT) are both releasing their next-generation gaming consoles this month, just in time for the 2013 holiday shopping season. Sony's PlayStation 4 lands on U.S. store shelves first, on Friday, while Microsoft's Xbox One arrives the following Friday, November 22.
The only question is which console will come out on top in the increasingly competitive console market? The $399.99 price tag of the PlayStation 4 gives Sony a slight cost edge over Microsoft's Xbox One, which will retail for $499.99. However, Sony's console does not include the PlayStation camera that sells separately for $59.99. The Xbox One comes with Microsoft's Kinect 2.0 that also functions as an IR (infrared) blaster for your TV and cable box.
Sony's PlayStation 4 will also have the benefit of a full week of sales ahead of Microsoft's Xbox One. One thing to note is that both releases come before Black Friday, the traditional start to the holiday shopping season in the United States.
While several social media trackers have shown that the PlayStation 4 is the most talked-about upcoming console, it is not clear if this buzz will translate into higher sales volume, reports Forbes. Despite having less social media chatter, enterprise software company SDL believes that the Xbox One will eventually outsell the PlayStation 4 because Microsoft knows how to appeal to both casual gamers and hard-core gaming enthusiasts.
SDL also noted, via the Forbes report, that Sony's lead in the social media arena is likely due to the bad press that Microsoft generated when it initially tried to introduce the highly unpopular "always online" requirement and eliminate the market for used games.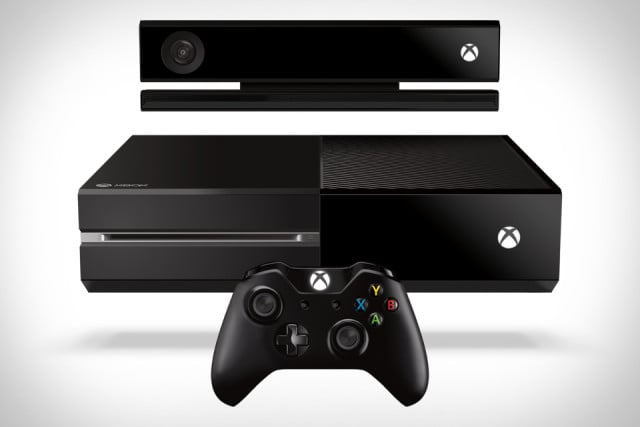 Although both consoles feature slot-loading Blu-ray drives, built-in 802.11n Wi-Fi capability, and 500 GB hard drives, Sony's PlayStation 4 eventually comes out ahead with technical specs. The PlayStation 4 uses an X86 Advanced Micro Devices (NYSE:AMD) CPU with 8 cores and an AMD Radeon GPU with 1152 shaders. The Xbox One uses an 8 core Microsoft custom CPU and an AMD Radeon GPU with 768 shaders.
According to IGN, the Peak GPU Shader Throughput for the PlayStation 4 is estimated to be 1.84 teraFLOPS per second, and the Xbox One's is estimated to be 1.31 teraFLOPS per second.
Although price and hardware may be important considerations for some console shoppers, most industry watchers agree that games are what will make or break a console. When it comes to the sheer number of game titles at launch, the Xbox One is the clear winner, with 23 titles to the PlayStation 4's 16 titles. However, both consoles will share access to multiplatform hits like Assassin's Creed IV, Battlefield 4, and Call of Duty: Ghosts.
But neither console will have next-generation versions of this year's top games including BioShock Infinite, Grand Theft Auto V, and The Last of Us. To make matters worse, neither console is backwards-compatible with games from previous generations of consoles. Because neither console will debut with a must-have game title, it is difficult to predict which system will eventually come out ahead. For this reason, industry watchers might want to hedge their bets on the latest console battle between Sony and Microsoft.
Follow Nathanael on Twitter @ArnoldEtan_WSCS
Don't Miss: Major Apple Supplier Squashes Arizona Plant Rumors.