Xbox One vs. PS4: Microsoft Loses Bad in May, Even to the Wii U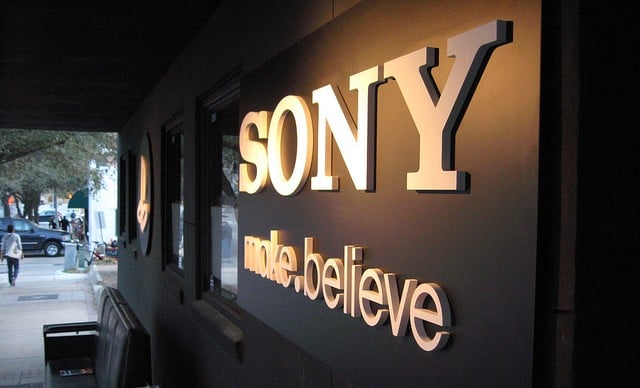 Sony (NYSE:SNE) has been going hard to make its reign over the battlefield of current-gen consoles known, and it's not stopping. Way back in March, Sony's PlayStation 4 was in crunch time to beat out both Microsoft's (NASDAQ:MSFT) Xbox One and Nintendo's (NTDOY:PK) Wii U in sales, and it did it with ease. In April, the story was no different, except that the margin it won by was even wider. For the four full weeks of May, the company showed that it wasn't going to give up steam, though there were some surprises in the month.
To put it simply, if current trends continue, Sony has this generation's match-up in the bag. In March, it outsold the Xbox One and Wii U combined, with 655,518 consoles sold to Microsoft's 433,940 and Nintendo's 154,227 — that's over 50 percent more than the Xbox One and 325 percent more than the Wii U. It outsold both combined once more in April, with 579,850 PS4 units sold to Microsoft's 335,101 Xbox Ones and 120,568 Wii U consoles – 73 percent more than the Xbox One this time and over 380 percent more than Wii U.
Though the trend of the PS4 beating its competing consoles has continued through May, it was actually the lowest month of sales of the three mentioned, though Microsoft's weaker sales helped the PS4 outsell both competitors combined one more time. This time, it sold 577,092 consoles to top the Xbox One's 178,481 sales by 223 percent and the Wii U's 276,396 sales by 108 percent, according to sales data from VGChartz.
The PS4 landed the top console sales not just for the month, but also for every full week in May. While the Xbox One floated near the 40,000-50,000 range the whole month, Sony stayed above 120,000 every week, going as high as 201,630 in the last week. The Wii U proved far weaker for most of the month, selling about 25 percent less than even the PS3 for three out of four weeks.
The games were where Sony's advantage spawned. For the week ended May 10, there was only one definitive top-selling game, and that was MLB 14: The Show, which sold 154,807 copies for the PS4. The second week didn't have much to offer the PS4, but MLB 14 continued to sell 31,136 copies in the week. In the third week, ended May 24, Wolfenstein: The New Order came out and sold more copies on the PS4 than any other console — 330,703 copies to the Xbox One's second place sales of 188,200.
The last week of May was the one everyone was waiting for as it held the incredibly wide release of the blockbuster Watch Dogs from Ubisoft as well as Nintendo's Mario Kart 8 for the Wii U. For PS4, Watch Dogs was a massive hit, driving sales for 1.86 million copies, more than doubling the 898,780 copies sold for the Xbox One. The game helped to almost double PS4 console sales for the week compared to previous weeks, while it only increased Xbox One sales by about 25 percent over the previous week — up to 51,180, which is about a quarter the number of PS4 consoles sold that week.
Coming straight out of left field was the massive success for the Wii U during that last week. Despite being the only current-gen console not to get Watch Dogs that week, it managed to top the Xbox One in both software and hardware sales for the week and month. This was thanks to Mario Kart 8 which sold 1.12 million copies, topping Watch Dog sales on every console except the PS4, and comprising the vast majority of video game sales on the Wii U for that week and more than half of the console's game sales for the month.
During that week, Wii U software sales were 872 percent that of the previous week, and hardware sales soared to 187,028 units — more than five times more than any of the previous weeks in May. If Mario Kart 8 could give Nintendo that significant of a bump up, it suggests that the Wii U may have a lot more left to say on this battlefield than previously expected.
Though the PS4 was hands down the winner of the new consoles — with over half a million console sales pushing it up to a global total of 8 million, and 3.47 million game sales to push the total to 20.8 million — there's still room for the others to put up a good fight. The Xbox One is well behind with 4.54 million console sales globally and 14.91 million game sales, and continuing to let the gap between it and the PS4 grow wider, it could prove a better competitor with more exclusive, as multi-platform titles tend to sell better on the Ps4.
The Wii U, despite being around longer, has fallen behind the PS4 with just 6.29 million consoles sold globally, but it still has the lead in software sales with 25.33 million units. New, highly anticipated games for the Wii U could see it bring the competition back toward the PS4 and leave the Xbox One behind. The new Super Smash Bros. game will surely give it a bump, as would a new Zelda title or a long-awaited continuation in the Metroid franchise. Also, with China opening up its borders to foreign consoles but having content restrictions, Nintendo may have an edge, given its more family friendly content.
Note: All console and game sales data provided by VGChartz.
If you're interested in Nintendo's upcoming titles, you may like our earlier article on details about upcoming Super Smash Bros. game. Check that story out here.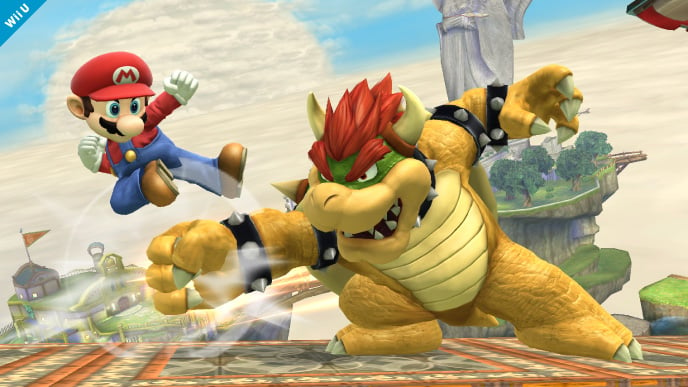 Details are out on Nintendo's upcoming Super Smash Bros. game. Though not all of the details, there are plenty, as made available by Masahiro Sakurai, the director of the game, in his Nintendo Direct presentation. Characters, stages, gameplay mechanics, and information on the release of the game have been shared with the public.
The new Super Smash Bros. will be available on both the Wii U and the Nintendo 3DS. The Wii U version will be released in winter of this year, while the 3DS version will actually come out sooner, with a release sometime this summer.
According to Sakurai, both the 3DS version and Wii U version will feature online matchmaking to allow gamers to smash with anyone else playing. There will be two main online modes: "For Fun" and "For Glory." Playing for fun runs random levels except Final Destination, includes all items, records only win statistics, and doesn't do one-on-one matches. Playing for glory is almost the opposite, as wins and losses are recorded, there are no items, matches can be as small as one-on-one, and the only level available is final destination– though many differently styled versions of Final Destination will be available. Another mode special for the 3DS, called Smash Run, will allow players to explore a large level collecting power-ups to prepare for the final match between them all.
The 3DS version will naturally be displayed in 3D at an impressive 60 frames per second for most elements within the game. Some items and Pokemon will run at only 30 frames per second, but all player characters will appear at 60 frames per second for fluid gameplay.
The two different versions will have the same characters between them, but not all of the levels will be the same. Due to graphic limitations, even the levels that are the same will have some visual differences between devices. Many of the old levels available in the past Smash Bros. games will be available, though some will only appear on one of the two systems.
A major addition to the gameplay will be the implementation of bosses in levels. These bosses will appear on the level and attack all players, at which point the players can all work to destroy the boss. Whoever gets the final hit on the boss will earn some sort of bonus to use against opponents. Of course, players could use the boss as an opportunity to attack distracted opponents with heavy hitting blows.
Sakurai also made mention of custom move sets, but there was no detailed explanation of them. From video, they appear to be adjustments to the way that certain moves work. Players will be able to customize their move sets for online play with friends or offline play, but not For Fun or For Glory.
Several new characters have been confirmed for the game. Megaman will join with a move set that appears like a combination of other old characters — a spring-like jump akin to Sonic, a spinning attack like Mario used to have, and an arm blaster like Samus. Rosalina and Luma will be a pair character similar to Ice Climbers, but with different skills and the ability to roam around separately. The Wii Fit Trainer will also join the fray using yoga and other exercises to power up and attack. Little Mac from Punch-Out!! will appear as a heavy hitting boxer with strong punches, a one-hit K.O. that charges up with received damage and weakness in the air. A villager from Animal Crossing will come with an odd skill set that seems to rely on strange items. Last of the confirmed newcomers is Greninja from Pokemon, who will use speed to his advantage.
There are also plenty of returning characters: Kirby, Mario, Link, DK, Fox, Pit, Pikachu, Samus, Zero Suit Samus, Bowser, Zelda, Sheik, King Dedede, Luigi, Tune Link, Sonic, Diddy Kong, Lucario, Marth, Pikmin and Olimar, Yoshi, and Charizard (likely replacing the Pokemon Trainer.)
Many old favorites haven't been confirmed yet — Captain Falcon and Jigglypuff are notable absences — but the game will surely include a wide selection of hidden, unlockable characters.
For more information, check out the video of Sakurai below:
Follow Mark on Twitter @WallStMarkSheet
More From Wall St. Cheat Sheet: