Xiaomi Outranks Apple as No. 3 Smartphone Vendor in China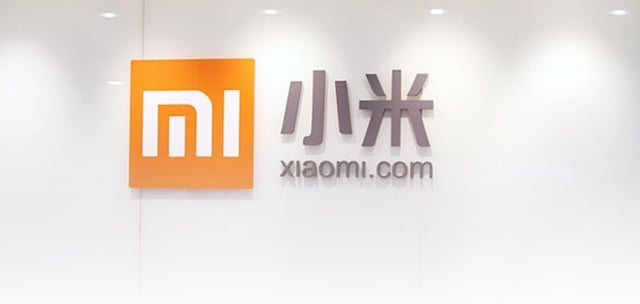 Low-cost Chinese smartphone maker Xiaomi maintained its lead over Apple (NASDAQ:AAPL) as it advanced to the third place spot in China's smartphone market for the first time in the March quarter, reports market research firm Canalys. Xiaomi secured its third place ranking with a 10 percent share of China's market, while Apple moved up a spot from last quarter to fourth place with a 9 percent share, according to Canalys data cited by PCWorld. China's Lenovo took second place, while Korea-based Samsung (SSNLF.PK) remained in first place with an 18 percent share.
Xiaomi's impressive domestic market gains have been fueled by its highly popular low-cost devices, such as the company's Hongmi phones, which sell for as little as $113, noted PCWorld. Canalys research director for China Nicole Peng noted that Xiaomi's Hongmi phones may account for 50 to 70 percent of the company's total smartphone sales this year, reports PCWorld.
In this sense, Xiaomi's approach to the smartphone market is practically the polar opposite of Apple's, which focuses on high-end devices with significant profit margins. Although Xiaomi's devices feature high technical specifications, the low prices give the company a razor thin profit margin.
"Though Samsung remained the leading vendor in China with an 18 percent share, the Chinese smartphone market continues to be driven by the dynamism and aspirations of local vendors," stated Canalys research analyst Jingwen Wang via a press release. "Helped by its Redmi range, Xiaomi became a top three vendor in China for the first time during the quarter, when just a year ago it was a niche player." Redmi is Xiaomi's line of budget Android-based smartphones and phablets.
Although Xiaomi still sells most of its devices in China, the company's strong sales in the world's largest smartphone market have also made it one of the world's top ten vendors. "This domestic success has helped Xiaomi to become the sixth largest global smart phone vendor, despite 97 percent of its shipments being in mainland China, helped by its competitive hardware and innovative marketing strategy," noted Wang. According to Canalys, 97.5 million smartphones were shipped in China during the first quarter of 2014.
Xiaomi also has aspirations beyond mainland China. Last month, the company announced that it would enter at least ten new countries this year, including Malaysia, Indonesia, India, the Philippines, Thailand, Vietnam, Russia, Turkey, Mexico, and Brazil, reports TechinAsia.
However, Apple may soon be making its own market gains in China through its distribution deal with China Mobile (NYSE:CHL), as the world's largest carrier expands its 4G network. "4G will be the biggest growth driver for 2014 in the Chinese market, pushed heavily by China Mobile, which holds a dominant share of the 3G market but still has 70 percent of its subscribers using 2G," noted Peng. "The operator hopes to exploit its first-mover advantage in 4G this year, while China Unicom (NYSE:CHU) and China Telecom (NYSE:CHA) are waiting for FDD-LTE licenses before making significant investments in 4G."
Apple will also likely see additional gains later this year when it is expected to unveil two larger screen iPhone models. According to Canalys, shipments of smartphones with screens five inches or larger grew by 369 percent last quarter and now represent about a third of the worldwide market. In Greater China, this smartphone size accounted for 39 percent of the market.
"Consumers now expect high-end devices to have large displays, and Apple's absence in this market will clearly not last long," observed Canalys analyst Jessica Kwee. "It is notable that 5-inch and above displays featured on almost half (47 percent) of smartphones with an unlocked retail price of U.S. $500 or more. Of the remaining 53 percent of high-end smartphones, 87 percent were iPhones. Apple plainly needs a larger screen smartphone to remain competitive, and it will look to address this in the coming months."
Follow Nathanael on Twitter (@ArnoldEtan_WSCS)
More From Wall St. Cheat Sheet: