Yahoo Continues Domination of Desktop Web Traffic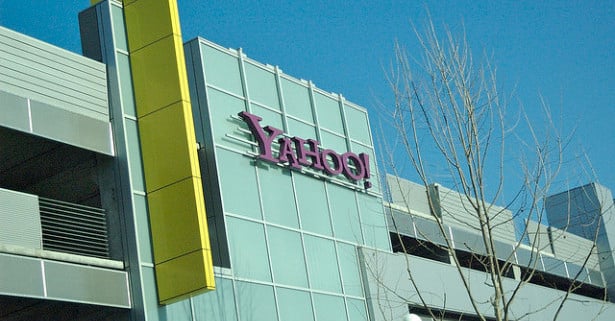 According to new data released by comScore, Yahoo Inc. (NASDAQ:YHOO) was the No. 1 desktop web property for the last month of 2013, outscoring rivals like Google (NASDAQ:GOOG), Facebook (NASDAQ:FB), and Amazon (NASDAQ:AMZN). The research firm measured the desktop-based Internet activity at home, work, and university locations across the United States.
Yahoo saw 195,160 unique visitors during the month of December. Google came in next, with 192, 315 unique monthly visitors. Microsoft (NASDAQ:MSFT), Facebook, and AOL (NYSE:AOL) rounded out the top five.
While desktop numbers are becoming less and less significant as people increasingly switch to mobile for their computing needs, the figures do show that Yahoo is still drawing the interest of Internet users. CEO Marissa Mayer's acquisition-centered turnaround plan seems to be yielding results for the company.
Of the 224 million people who accessed the Internet in the U.S. in December, 87.1 percent of them viewed Yahoo at least once. A little more than 82 percent visited Google, and 61.7 percent visited Facebook.
Mayer successfully grew investor enthusiasm for the company throughout 2013 and the company's stock repeatedly reached higs it hadn't seen in years. Mayer knows that Yahoo fell behind during the switch to mobile, and she has been acquiring startups and talented engineers left and right to help correct that mistake.
In August, Yahoo beat out Google for the top spot in Web traffic for the first time since May 2011. In October, Yahoo did it again, managing to keep the top spot in desktop traffic away from its biggest rival and Mayer's former employer. All the evidence seems to suggest that Yahoo's return isn't just a fad. Competitors should start taking the company seriously once again as Mayer keeps up her tireless efforts to rebuild Yahoo.
More from Wall St. Cheat Sheet:
Follow Jacqueline on Twitter @Jacqui_WSCS