Yahoo Is Added to NBC's Olympic Team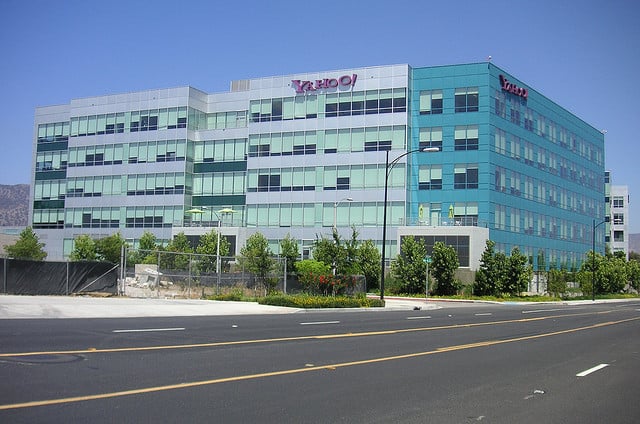 Yahoo Inc. (NASDAQ:YHOO) has announced a partnership with Comcast Corp.'s (NASDAQ:CMCSA) NBCUniversal for rights to create digital content covering the 2014 XXII Olympic Winter Games in Sochi, Russia.
The partnership involves NBC giving Yahoo access to its exclusive coverage of the Games, which will spawn a live stream of the Games and a digital Olympics daily show. Yahoo's products will also be advertised during NBC's digital and television coverage of the event. Yahoo Sports reporters will work alongside NBC reporters during coverage of the Games. In addition, NBC will use Yahoo products like search, Flickr, and Tumblr in promoting the event.
"At Yahoo we love the Olympics — new heroes, amazing stories, and memorable moments can rise up in the blink an eye and last in Olympics lore forever — and we love to bring you closer to those athletes, moments, and stories. And now working together with NBC Sports, we can do even more to bring the Games to life for you," Vice President of Yahoo Sports and Yahoo Games Ken Fuchs said in a blog post.
Yahoo CEO Marissa Mayer has been working hard to grow Yahoo's media holdings and possibly create a competitor to Google's (NASDAQ:GOOG) YouTube. Yahoo is reportedly working on a deal with famous reporter Katie Couric for her own web series, among other original video projects in the works. Mayer even presented Yahoo's second-quarter earnings in a video presentation shot like a news broadcast, saying she wants to make video a "primary area of investment over the next year." Gaining the Olympic coverage is a step in the right direction to further Mayers' efforts.
When NBC broadcast the Summer 2012 Olympic games, it pulled in $1.2 billion in revenue and $120 million in operating cash flow from the coverage. Strong performance from NBCUniversal has helped boost Comcast's financial results in the past few quarters, and the opportunity to cover the Olympic games will only benefit both companies in terms of publicity and ad revenue.
Follow Jacqueline on Twitter @Jacqui_WSCS
Don't Miss: Why Is Google Acquiring an Army of Robots?