Yahoo Is Hanging on to Alibaba Shares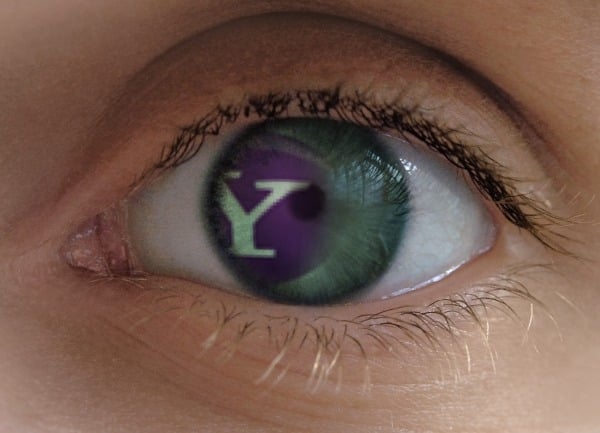 Yahoo (NASDAQ:YHOO) posted earnings that exceeded expectations after the bell on Tuesday evening, and a large reason for the optimism surrounding the company relates not to Yahoo itself, but to its investment in Chinese e-commerce giant Alibaba.
Revenue and earnings fell year over year, but mostly came in line with analyst forecasts. Yahoo's stock overall has shown incredible growth over the past year, rising 70 percent over the year to date and 117 percent in the last 52 weeks. Chief Executive Marissa Mayer has been working tirelessly to return the site to its former glory, and she said that traffic on Yahoo has risen 20 percent in the last 15 months.
While Mayer's efforts have increased traffic on the site, Yahoo's stake in Alibaba has helped drive up the company's stock as well. Yahoo holds the second-largest stake in Alibaba, holding a 24 percent share in the company. During its earnings call on Tuesday, Yahoo said that it would retain a larger stake in Alibaba than previously announced after Alibaba goes public in one of the most highly anticipated IPOs since Facebook (NASDAQ:FB). Yahoo will sell 208 million of its 523.6 million shares in Alibaba either back to Alibaba or through the IPO, a figure that's down from a previously agreed 261.5 million, Reuters reports.
Alibaba is valued at over $100 billion, it controls 80 percent of the Chinese e-commerce market, and its $15 billion IPO is expected sometime in 2014. The company's CEO, Jonathon Lu, told Reuters last week that Alibaba won't trade on the Hong Kong exchange due to the exchange's strict ownership policies, and many have speculated that the company will choose to trade in the U.S.
In another Reuters report, Lu said that he plans to invest $16 billion in growing the company's logistics and support through 2020, with the goal of tripling its transaction volume to $490 billion by 2016 and overtaking Wal-Mart (NYSE:WMT) as the largest retailer in the world.
The general consensus about Yahoo for now is that it's down but not out in terms of competing with rivals Facebook and Google (NASDAQ:GOOG). The site may be no where near its competitors in terms of ad revenue or monthly visitors, but it is growing at a faster rate and Mayer seems to be making smart decisions in regards to growing Yahoo's properties and making an investment in a company like Alibaba. When Alibaba goes public next year, it will give Yahoo extra cash for Mayer to continue her acquisition shopping spree to build Yahoo's strength in media and mobile.
Follow Jacqueline on Twitter @Jacqui_WSCS
Don't Miss: Here Are the World's 10 Most Loved Companies.