Yahoo Is on Long Road to Recovery as Shares Soar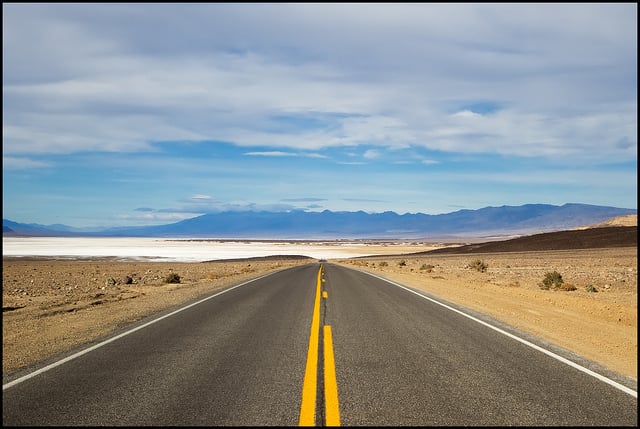 Shares of Yahoo (NASDAQ:YHOO) are trading about 60 cents above $29 Wednesday, a gain of over 10 percent from the stock's opening price. This year, shares have advanced over 48 percent, and in the 12 months since former Google (NASDAQ:GOOG) executive Marissa Mayer took the helm they have jumped up over 89 percent.
Surging after the company's second-quarter earnings report, Yahoo's stock hit $28.91, the highest intraday trading price since May 2008, and it etched out a new 52-week high of $29.73.
Yahoo's recent movement on the stock chart poses quite a contrast to the stock's four-year funk that followed a botched 2008 attempt by then-CEO Jerry Yang to sell Yahoo to Microsoft (NASDAQ:MSFT) for $33 per share, a failure the drew the ire of company shareholders and kept Yahoo's stock price below $20 for years.
Now that Mayer has built the foundations from which to launch the turnaround of Yahoo's financial fortunes, investors are once again putting the company's shares in their portfolios. The company remains in early stages of that reversal, which has included a slew of new products, including a redesigned Yahoo search, an updated Flickr, and a new Yahoo app with Summly, all meant to attract both customers and advertising dollars from rivals Google and Facebook (NASDAQ:FB).
As analysts expected, the company's second-quarter results were nothing special: Yahoo reported a drop in revenue and earnings came out just ahead of Wall Street's targets. Investors responded by bidding shares down as much as 1.79 percent to $26.40 in after-hours trading. The promised turnaround is still in its infancy, but investors are drawing solace from the appreciation of Yahoo's stake in Alibaba, which owns a network of e-commerce and digital payment services in China.
In fact, most of Yahoo's gains on the stock chart in the past year can be attributed to Yahoo's 24 percent stake in Alibaba, as RBC Capital Markets analyst Mark Mahaney told Bloomberg. Yahoo's Tuesday announcement that Alibaba's profits tripled in the first quarter contributed the stock's upward movement on Wednesday.
"Alibaba is showing a lot of operating leverage," B. Riley & Co. analyst Sameet Sinha told Bloomberg. "They built this huge marketplace in China and they started charging people. All of a sudden this is falling straight to the bottom line."
In the second quarter, Yahoo's revenue declined 1 percent from the year-ago quarter to $1.07 billion, slightly missing analysts' expectations for $1.08 billion, while profit excluding some items was 35 cents per share, beating analysts' 30-cent estimate. Of the company's quarterly earnings, $225 million came from its equity interest in Alibaba and Yahoo Japan, an increase from $180 million a year ago.
Mayer's efforts have already added users, but investors will have to wait until the new products take off before advertising revenue begins to rise. "Marissa's investments in product are a long-term play to drive user engagement and hopefully revenue growth," Bloomberg Industry's Paul Sweeney said. "Judging by the company's guidance, these investments clearly will have little to no near-term benefit."
From industry data, it appears that Yahoo's share of the advertising market may even get worse before it improves. Data from eMarketer, acquired by Reuters, showed that Yahoo's share of the $17.5 billion display-ad market in the United States will decline to 7.9 percent in 2013, down from last year's 9.2 percent share. In comparison, Google's share will rise to 17.6 percent and Facebook is expected to expand its market share to 16.5 percent. "This core business is going to be ugly for quite some time before it gets better," BGC analyst Colin Gillis told Reuters regarding Yahoo.
Already, the company's shrinking market share is evident: Yahoo attributed the small decrease in revenue to the decline in the number of advertisements sold and their price. Display revenue, excluding traffic acquisition costs, came in at $423 million, an 11 percent decrease. Gillis explained that the market is transitioning away from large-format graphic ads, in which Yahoo specializes, and, as result, advertisers are paying less per promotion.
But in the live broadcast of the company's conference call, Mayer said her turnaround plan for Yahoo was a "chain reaction" of small, incremental changes that will eventually fuel revenue growth. "Hire and retain a great team, build inspiring products that will attract users and increased traffic; that traffic will increase advertiser interest and ultimately translate to revenue," Mayer said on Tuesday's call. "People, then products, then traffic, then revenue."
Follow Meghan on Twitter @MFoley_WSCS
Don't Miss: Yahoo: Mayer Encouraged by Results, But Investors Mixed.