Yahoo: Mayer Encouraged by Results, But Investors Mixed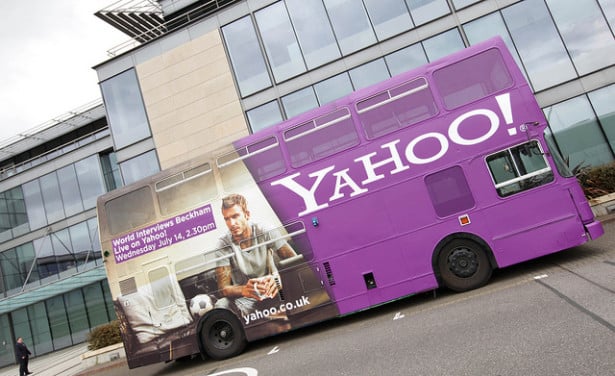 Last quarter, Yahoo (NASDAQ:YHOO) reported a 36 percent jump in profits alongside a revenue of $1.07 billion, an event that helped analysts and investors alike to frame the company's narrative as a comeback story, leaving behind its deep funk and four years of depressed stock price. The results indicated that people are spending more time on Yahoo's flagship website and pushed more investors to add the stock to their portfolios again. The renewed interest in Yahoo owes a great deal to the appointment of Marissa Mayer as the company's chief executive, who followed a string of six different CEOs in as many years.
Analysts did not expect the company's second quarter results to be anything special, but, nonetheless, Tuesday's results will be carefully inspected for any evidence that Yahoo's fortunes have been reversed. The earnings come on the one-year anniversary of Mayer's hiring, and analysts will be looking to see whether revenue has increased, to what degree the company can leverage its recent acquisitions, and how much progress Yahoo has made in drawing advertising dollars away from competitors like Google (NASDAQ:GOOG) and Facebook (NASDAQ:FB).
But the company's second quarter results suggest that a complete reversal of fortunes has yet to be realized; although earnings matched Wall Street's targets, Yahoo reported a drop in revenue for the second quarter. Revenue declined 1 percent from the year-ago quarter to 1.07 billion, slightly missing analysts expectations for $1.08 billion. Comparatively, Yahoo reported a net income of $331 million, a 46 percent increase from the year-ago quarter, and net earnings per diluted share rose to 30 cents.
Yahoo attributed the small decrease to the decline in the number of advertisements sold and their price. Display revenue, excluding traffic acquisition costs, came in at $423 million, an 11 percent decrease, while search revenue, ex-TAC, rose 5 percent to $403 million. The search increase was aided by a 21 percent increase in paid clicks.
"I'm encouraged by Yahoo!'s performance in the second quarter. Our business saw continued stability, and we launched more products than ever before, introducing a significant new product almost every week," said Mayer in the earnings press release. "From the new Yahoo! News, the new Yahoo! Sports app, the redesigned Yahoo! search, the new Flickr, the new Yahoo! Mail for tablet, the Yahoo! Weather app, our new Yahoo! app with Summly – this quarter drove tremendous improvements in our product line and our users responded with increased usage and engagement."
While the results were not exactly what investors were looking for, and shares dropped as much as 1.79 percent to $26.40 after the results were released, Mayer has thus far boosted company morale in her one-year tenure and made 17 acquisitions, including Tumblr. In fact, the stock has risen more than 70 percent in the past 12-month period, with the increase coming largely from the company's lucrative stake in Alibaba, which could bring as much as $20 billion if sold. To keep investors' confidence high, Yahoo needs to convince advertisers of both its offerings of Yahoo and Tumblr.
Before earnings were released, shares were trading around the $27 mark.

Follow Meghan on Twitter @MFoley_WSCS

Don't Miss: Google's Product Listing Ads Are Hitting Amazon Hard.