Yahoo Users Increase After App Snap Up!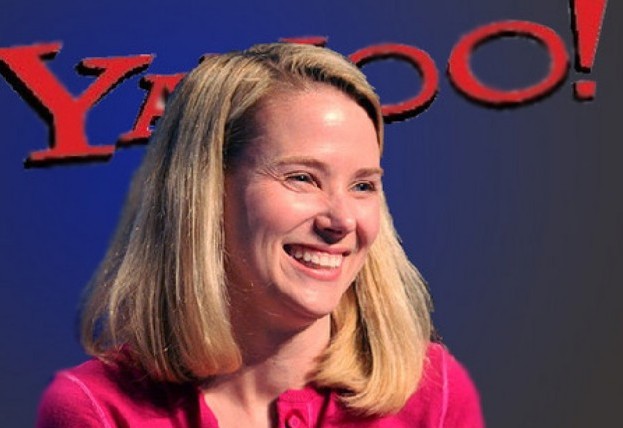 Yahoo! Inc. (NASDAQ:YHOO) Chief Executive Officer Marissa Mayer focused on user growth, new employee perks, and the purchase of the blogging platform Tumblr Inc. during her first annual meeting with shareholders on June 25.
The first CEO to chair the annual meeting in Santa Clara, California, in many years, Mayer said she believed the company was successfully attracting new mobile device users.
"The number of daily active users for the Flickr photo app has jumped 50 percent since it was redesigned in May, while use of mobile e-mail has climbed 70 percent since an overhaul in April," Mayer said. "All of our growth is going to start with our users," she added.
On June 20, Yahoo officially finalized its $1.1 billion acquisition of the popular blogging platform Tumblr Inc. After the deal was sealed Yahoo stated that adding Tumblr to its portfolio would expand its audience by 50 percent to more than 1 billion monthly visitors, consequently increasing traffic by approximately 20 percent.
In a Yahoo press release regarding the purchase, Mayer said, "Tumblr is an incredible company. I'm thrilled to officially welcome David and his team to Yahoo!"
According to Mayer, Yahoo shares have rallied more than 50 percent since she took over the reins from interim CEO Ross Levinsohn in July last year, outperforming advertising rival Facebook Inc. (NASDAQ:FB) during the same period.
Yahoo's shares had advanced 21 percent this year through Monday, compared with a 10 percent gain for the Standard & Poor's 500 Index, and continued that climb on Tuesday and in pre-market trading on Wednesday morning.
Bloomberg reported that, during her tenure as CEO, Mayer had purchased at least 11 companies including mobile-application makers Stamped Inc., Jybe Inc., and Summly, a news-reading app created by 16-year-old British-Australian entrepreneur, computer programmer, and designer Nick D'Aloisio.
Despite the positive outcomes discussed at the meeting, Mayer's aim to revamp Yahoo's home page and email has not increased  the company's display-ad sales.
Also a current board member of retail mogul Wal-Mart (NYSE:WMT), Mayer was asked by former and current Wal-Mart employees to support worker-rights issues during Yahoo's annual meeting.
Mayer responded by simply stating, "There's a time and place for all business. This morning's business is about Yahoo, which is separate from Wal-Mart."
Investing Insights: Where Will Microsoft Go Next?