Zynga Loses Executive and 2 Other Buzzing Social Media Stocks
Groupon (NASDAQ:GRPN): UBS analyst Eric Sheridan started his coverage of Groupon with a Sell rating and a $4.40-a-share price target. Sheridan said that Groupon has a largely unproven business model, a wide-ranging global business mix in transformation, and will take time in looking for a new CEO after firing Andrew Mason in February.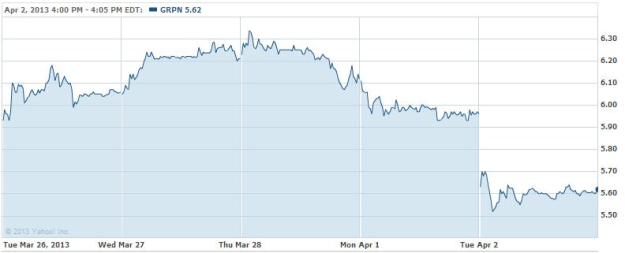 Facebook (NASDAQ:FB): Facebook Chief Operating Officer Sheryl Sandberg will be questioned April 23 about a lawsuit over whether seven technology companies broke antitrust laws by agreeing to not recruit from each other. Google (NASDAQ:GOOG), Intuit (NASDAQ:INTU), Apple (NASDAQ:AAPL), Intel (NASDAQ:INTC), Adobe Systems (NASDAQ:ADBE), and Walt Disney's (NYSE:DIS) Pixar and Lucasfilm will be defendants. Neither Facebook nor Sandberg, who was formerly an executive at Google, are defendants.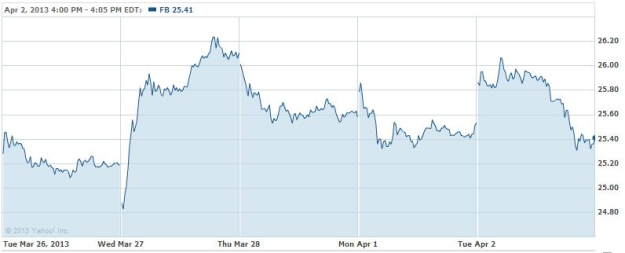 Zynga (NASDAQ:ZNGA): Just a year after Zynga bought Draw Something, the game's former CEO is leaving the company. Dan Porter, who served as vice president of Zynga's New York office after the acquisition of studio OMGPOP, is leaving and will be replaced by Sean Kelly, who has worked on titles such as CityVille and FarmVille. Zynga bought OMGPOP and the rights to Draw Something for a reported $200 million.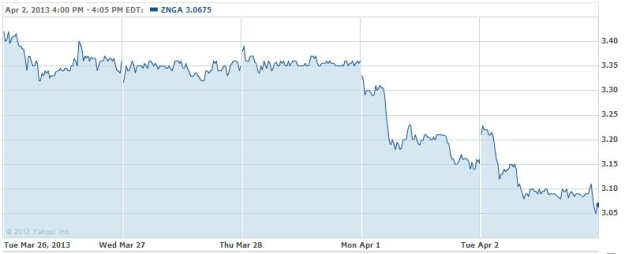 Don't Miss: Facebook Depositions Expected In Silicon Valley Antitrust Case.