1 Feature Stock Pick You Must Know for August
Fellow investors and traders,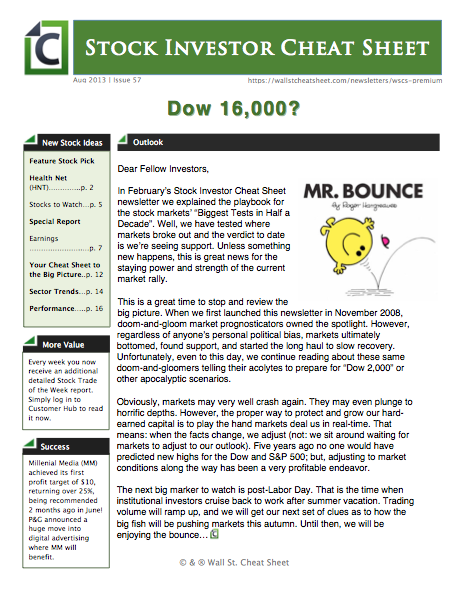 This week, the stock market continues to steamroll into new all-time record highs.
In today's volatile and ever-changing market conditions it is important to do your investing homework. So, we apply our CHEAT SHEET investing framework to find the companies that rise to the top even during the most turbulent of times.
We've done a ton of research and found a healthcare stock with all the characteristics to win in today's market based on key value metrics.
The best part is our feature stock pick for August is now available in our acclaimed 15-page Stock Investor Cheat Sheet (full of more stock ideas, a Special Report, and much more). Click here now to discover our pick before the next leg higher!
Cheers to your success,
Damien & Derek Hoffman
Founders, Wall St. Cheat Sheet
P.S. – Act now and we'll send you our new 24-page Ultimate Cheat Sheet to Apple's Stock free ($68 value)!