2 Companies Offering Hope In the Fight Against Parkinson's Disease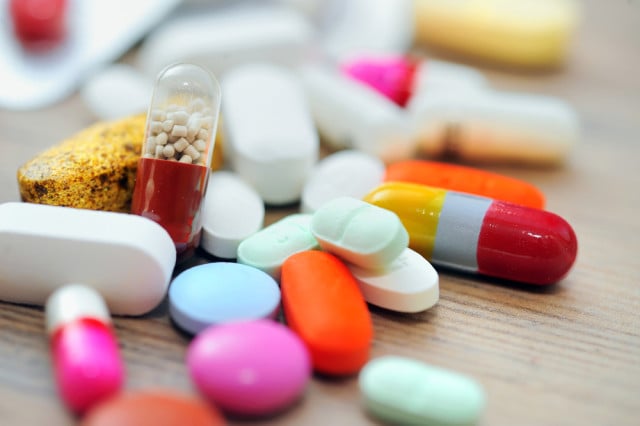 With the recent surge in biotechnology stocks, investors are likely looking for the next hot niche within the industry.  I believe that next hot area could be companies looking to offer new advanced treatments for Parkinson's disease.
Two companies that appear to be in the lead are Acadia Pharmaceuticals (NASDAQ:ACAD) and International Stem Cell Corp. (OTC:ISCO)
The first company that appears to be on the verge of offering new hope for patients with Parkinson's disease is Acadia Pharmaceuticals. Acadia is a biopharmaceutical company focused on innovative small molecule drugs that address unmet medical needs in neurological and related central nervous system disorders. The company's flagship product is pimavanserin, which is currently in Phase III development as a potential first-in-class treatment for Parkinson's disease psychosis.
In the past 12 months, Acadia has soared by more than 900 percent as investors have placed their bets that the company will end up receiving Food and Drug Administration approval for pimavanserin. Pimavanserin is a small molecule drug that can be taken orally as a tablet once a day. The tablet selectively blocks the activity of the 5-HT2A receptor, a drug target that plays an important role in psychosis.
Parkinson's disease psychosis, or PDP, can develop in up to 60 percent of patients with Parkinson's disease.  The disorder drastically reduces the quality of life of these patients.  Since there are currently no approved treatments in the United States to deal with symptoms of psychosis, Acadia stands to make billions upon FDA approval.
Earlier this year, in April, Acadia met with the FDA and announced that the company intends to file a New Drug Application (NDA) for the treatment of PDP. This decision was reached after the company revealed that the primary endpoint was reached during the first Phase III trial. After that, the company had several meetings with the FDA and, based upon the positive feedback received, the company went ahead with the decision to file an NDA. Given the recent run-up in the company's shares, it appears that almost all investors are expecting FDA approval by early 2015.
The second company that appears to be making strides to treat Parkinson's disease is International Stem Cell Corp. The company is on the cutting edge of the stem cell industry and has developed a new technology called parthenogenesis that hopes to advance the field of regenerative medicine by addressing the problem of immune rejection.
The company's technology has created a unique and powerful stem cell platform. As mentioned earlier, the technology revolves around parthenogenesis, which creates human pluripotent stem cells from unfertilized eggs. Essentially, this means that these cells are histocompatible (cause less rejection), pluripotent (one cell line can be used to treat millions), and can avoid ethical concerns because there is no viable embryo that is created as a result.
International Stem Cell Corp. is currently targeting three main treatment areas: Parkinson's, liver damage, and cornea tissue implants. The company is also looking to expand its bank of parthenogenetic stem cell lines. Each of these areas has a major medical need, which means that the company can be successful if even just one of these areas can make it through the FDA approval process. Investors are most likely paying most attention to International Stem Cell Corp.'s progress toward the treatment of Parkinson's disease, as it is currently the furthest along. Based on the company's progress thus far, investors can expect pre-clinical completion in the early part of 2014 and an IND filing shortly thereafter.
To put the opportunity in perspective, let's analyze the potential valuation of ISCO based upon the market opportunity for Parkinson's. International Stem Cell Corp. currently has a market capitalization of just over $20 million. Parkinson's disease is the second most common neurodegenerative disease, with 7 million to 10 million people across the world currently living with it. Existing treatments for Parkinson's generated approximately $2.5 billion in 2012. If the company were able to capture just 1 percent of that market, shares could be trading at least four to five times higher than they are right now.
Investors should also keep in mind that International Stem Cell Corp. is generating significant revenue from its biomedical products businesses. Last year, the company netted $4.6 million in revenue. This was higher than the $4.5 million the company generated in 2011 and the $1.6 million generated in 2010. These sales are expected to increase going forward, which means the company will be able to at least partly self-fund its trials and operations, rather than relying on secondary offerings.
As always, investors should exercise proper due diligence before investing in stocks. This is particularly true of small-cap stocks within the health care industry. Although the above stocks seem to have an incredible amount of potential, investors should always diversify across a wide variety of sectors and investment products.
Follow Tom on Twitter @tommymeyer82.
Don't Miss: China Doesn't Find Yum Brands So Yummy.