3 Charts to Show the World's Growing Economic Optimism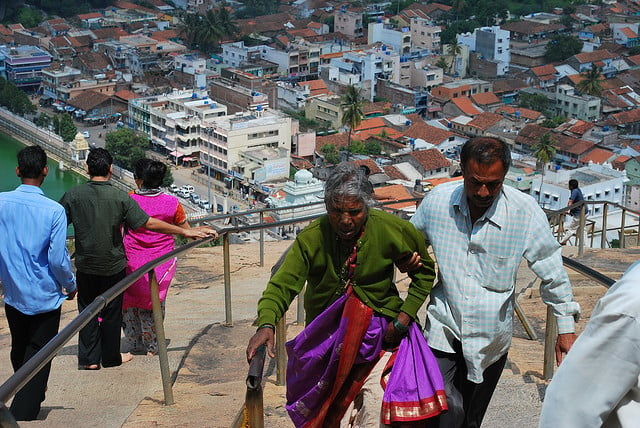 Economic headlines tend to be largely depressing. Many countries are struggling, others can't produce effective policy to move forward, and for some, it's both. Growth is often nonexistent, too slow, or slowing down, and it never seems that there are enough jobs to go around. With that said, people tend to be relentlessly optimistic, and some new polling done this year by Nielsen helps solidify this idea.
Nielsen looked at global consumer confidence and tracked trends in economic outlooks held by individuals around the world. The results were positive, though not perfect. Here are three charts showing and breaking down global optimism.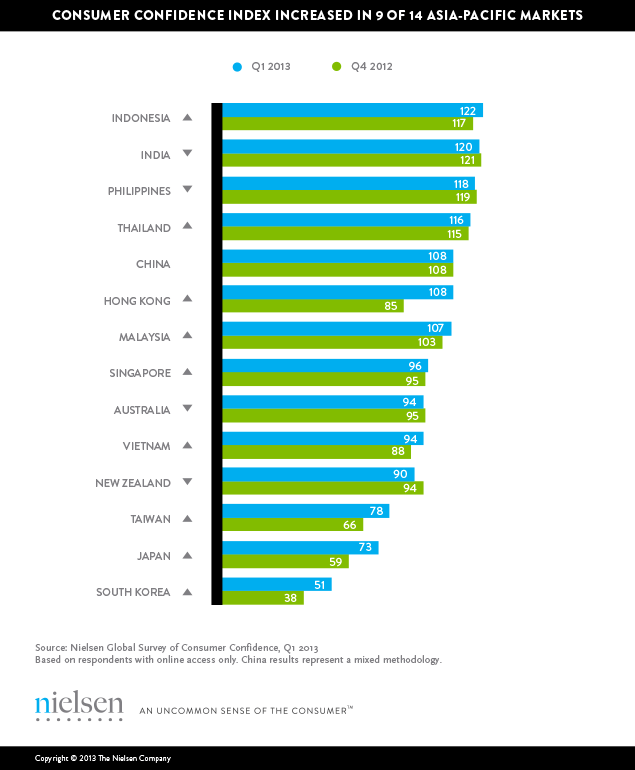 1. Asia-Pacific Confidence
One of the most economically important regions in the world due in large part to the presence of China, the Asia-Pacific area saw a net increase in consumer confidence this year. Leading the way for the region is Indonesia, which came in at 122 on the survey. Scores on a scale of 100 indicate optimism versus pessimism. In 2012, seven of the 14 countries advanced on the metric, and eight of the 10 most confident places in the world came from this region. This year, nine of 14 countries advanced, and it continues to produce some of the most optimistic places in the world, with consumer confidence above 100 in China, India, Indonesia, the Philippines, Thailand, Hong Kong, and Malaysia.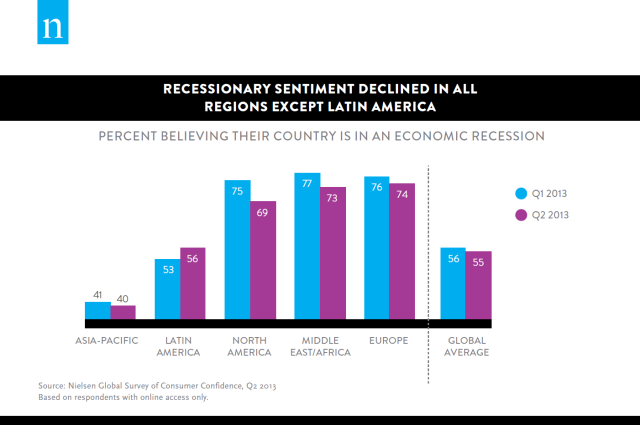 2. Recessionary Sentiment
This metric, which gauged whether people thought their country was in a recession, trended down this year in every region except Latin America, where Brazil leads headlines in a part of the world demanding more from their governments. Protests over poor services and high costs for those services have roiled the developing nation, and public inefficiency weighs down on many facets of life there. Aside from that region, the world is more convinced this year than last year that their countries' economies are not receding.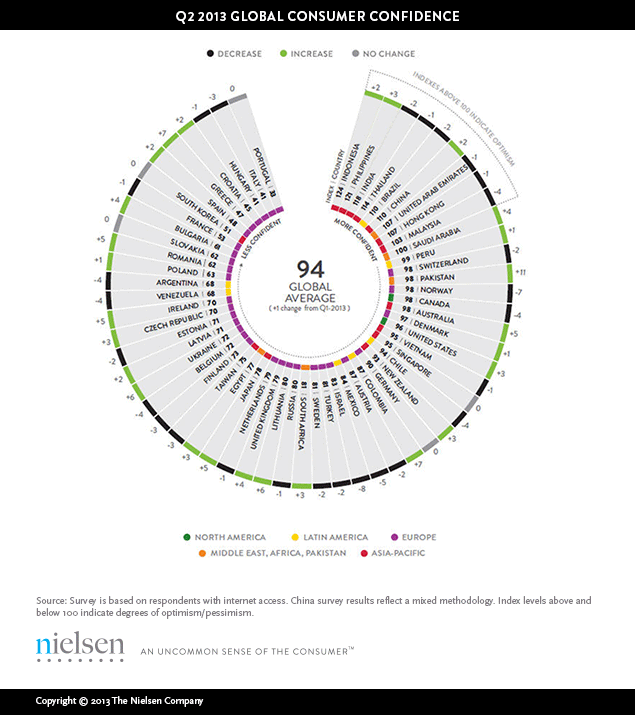 3. Global Consumer Confidence
Confidence is up across the world — if only slightly — as the global economy continues to take baby steps forward. Even in Brazil, where recessionary thoughts ticked up slightly, consumer confidence remains over 100, coming in at 110 for the year and higher by a fair margin from the average of 94. Pakistan, a region beset with its own share of struggles, found a surge in confidence, up 11 points to 98. The United Kingdom ticked up four points, finding growth, and other places like Ireland also moved forward, attempting to put their economic woes behind them.