5 Big Casualties of the Federal Sequester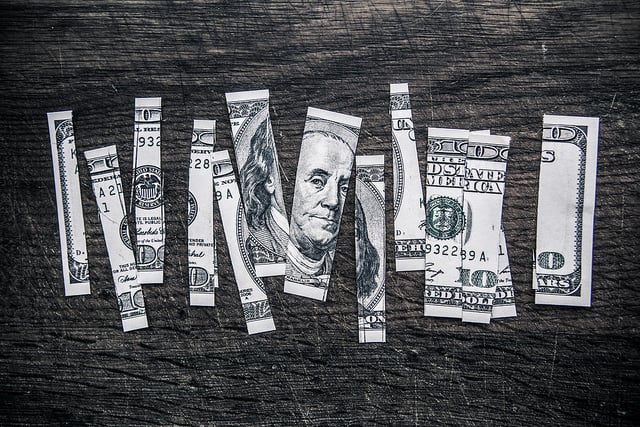 The fight to balance the budget was always bound to have some casualties. Toward the end of 2012, as it became increasingly clear that sequestration would become reality, Senator Barbara Mikulski (D-Md.) issued requests to representatives of the various government departments that were threatened, seeking information on how the sequester would affect their operations.
The U.S. Departments of Agriculture, Commerce, Defense and Labor, along with dozens of other offices and agencies, responded to the requester with their predictions on how the sequester would affect them. The speculative blast painted a grim picture, with at least 48 gloomy predictions issued touching on everything from furloughs of meat inspectors and air-traffic controllers to the termination of funding for research programs.
To put it lightly, the sequester is an insane monster with roots in the 2011 Budget Control Act. The impact of the sequester — which was initially designed to be so onerous that it would be the common enemy that united Democrats and Republicans — has so far been difficult to quantify.
The Washington Post has what may be the most approachable summary of its impact to date, itemizing specific predictions and whether or not they have come true. The Post reports that of 48 predictions examined, 11 have come true, 24 have not, and 13 are still in limbo. To be clear, many of the predictions that turned out to be false were rendered obsolete by congressional action taken after the onset of the sequester in March of 2013 (find some of the more notable misses here).
With that in mind, let's take a look at where the sequestration monster did some damage.
 1) Agriculture
In February of 2013, Secretary of Agriculture Tom Vilsack warned that should sequestration occur, his department would have to eliminate rental assistance for more than 10,000 very-low income rural residents. These residents — typically elderly, disabled, or single female heads of households — earn a monthly income of approximately $803. Vilsack commented that "these Americans are the least able to absorb rent increases and would face very limited options for alternate housing if landlords increase rents to cover the loss of the rental assistance payments."
According to the Post, this prediction turned out to underestimate the impact. As many as 15,000 people may have rental assistance interrupted or removed by mid-August.
2) Census Bureau
Former United States Secretary of Commerce Rebecca Blank (retired May 31) wrote to Mikulski saying that sequestration would have to cut a total of $46 million from the Census Bureau. The key impact of this would be a delay of up to six months in research of critical economic data.
Blank explains: "The last benchmark of economic statistics supporting America's assessment of Gross Domestic Product and other key economic indicators was taken in 2007, prior to the recession. If the sequestration cuts move forward, the Census Bureau will be forced to impose a six-month delay in releasing vital statistics for these indicators, putting at risk our ability to take accurate stock of current economic conditions and well-being and potentially impacting policy making and economic decisions in the private sector."
At last check, the release of these statistics has in fact been delayed.
3) Defense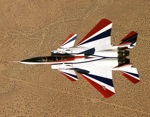 In February, Deputy Secretary of Defense Ashton Carter testified before the Senate Appropriations Committee that, as a result of sequestration spending cuts, "most services and defense agencies will begin laying off a significant portion of our 46,000 temporary and term employees," with the exception of mission-critical activities, in addition to freezing civilian hires.
The Post reports that Defense officials have had to carry out these layoffs. The DoD was also forced to curb maintenance programs, although some appropriations were made to continue work in some cases.
Of all the departments affected, the DoD had a lot on the table because of the tremendous size of its civilian workforce: 800,000. Expecting to furlough a massive number of employees, Carter testified that "if our employees are furloughed, I intend to give back to the Treasury the same portion of my salary, and I encourage all of us — Executive Branch and Legislative Branch — to do the same."
4) Coast Guard
Coast Guard Rear Adm. Charles D. Michel is currently the person responsible for trying to intercept the 500 metric tons of cocaine that is estimated to enter the United States each year. According to Michel, sequestration spending cuts will reduce the amount of cocaine that is intercepted by 38 metric tons because there are simply fewer resources available to combat drug traffickers. He estimates that this will result in $1 billion in additional profits for drug dealers.
"Our adversary, on the other side, has never been better," Michel told Federal News Radio. "They actually have the ability now to operate diesel-electric submarines that go from Ecuador to Los Angeles unfueled, carrying 7 to 10 metric tons of anything that you want." This is to say nothing of the aircraft and surface vessels typically deployed to transport drugs, which are also extremely difficult to track and intercept without the right resources.
"The amount of cocaine … is more than all the cocaine than was seized last year within the borders of the United States by all the law enforcement agencies — federal, state, local and tribal — just that increment, 38 metric tons, from sequestration cuts," Michel said.
5) Labor
Secretary of Labor Seth Harris wrote Mikulski in February saying that "more than 3.8 million people receiving Emergency Unemployment Compensation benefits will see their benefits reduced by as much as 9.4 percent. Affected long-term unemployed individuals would lose an average of more than $400 in benefits that they and their families count on while they search for another job."
The Post reports that benefits have been reduced by as much as 11 percent.
Harris continued: "Smaller unemployment checks will also have a negative impact on the economy as a whole. Economists have estimated that every dollar in unemployment benefits generates $2 in economic activity."
Don't Miss: Is Friday's Fear Already Spooking Markets?