5 Reasons Beer Brewers Are Losing Their Buzz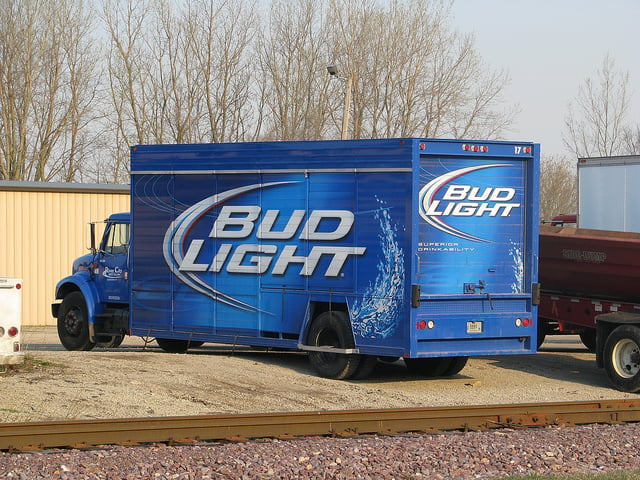 We've said it once, and we'll say it again: the beer industry is in trouble. And that's why it is likely that attendees of the annual National Beer Wholesalers Association meeting in Las Vegas this month won't only be imbibing some bubbles to dull the pain. They'll also be crafting new strategies to help them combat their diminishing dominance in the alcohol industry.
A handful of factors have contributed to beer's continuing sales-volume decline, and Advertising Age's report published earlier this month cites many of them. Poor advertising, growing consumer disinterest in the light-beer taste, and growing liquor demand are among the most threatening realities that beer companies are currently warring. This is especially the case for Anheuser-Busch InBev (NYSE:BUD) and Miller Coors (NYSE:TAP), two major players in the beer industry that used to buddy up regularly with seasoned beer drinkers, but whose products are now finding their way toward the back of too many refrigerators.
According to AdAge, sales of of A-B InBev's iconic Bud Light fell 0.7 percent to $5.9 billion in the period that ended August 11, and those of Miller Light similarly dropped 2.5 percent to $1.9 billion. Those sales declines are also mirrored by the beer industry as a whole, evidenced by its piece of the alcohol market dropping from 56 percent of sales in 1999, to 48.8 percent last year, and unfortunately for brewers, there is still no end to the sales decline in sight.
Now, the big guns on tap are working to reverse that trend, but first they need to recognize where they've gone wrong. A-B InBev and Miller still control 74 percent of beer-shipment volume in the U.S., and the U.S. beer industry is still a $45 billion market, so all is definitely not lost, but it's still important for the major brewers to re-spark the nation's thirst and get consumers excited about getting a buzz again. In order to do that, though, industry leaders will need to overcome some loaded obstacles, and here are 5 of them:
1. Drinkability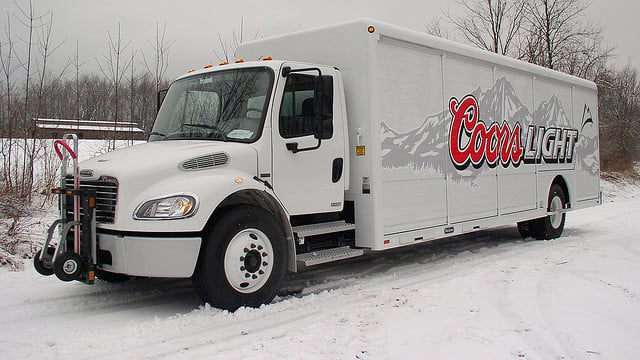 It's something that A-B InBev especially prides its beer on: drinkability. The No. 1 light beer in America, Bud Light has long been advertised to go down smoothly and not require a bitter grimace as a chaser. But unfortunately for light-beer brewers, an increasing number of drinkers are now reporting a distaste for the light bubbles. According to the results of a recent survey by ConsumerEdge, highlighted by AdAge, only 30 percent of drinkers now describe light beer as "tasting great" and that figure is down from 33 percent only a year ago. Thus, with the rise of more brewers offering different beers to profile, consumers are now less likely to reach for their old favorites, especially as more and more restaurants start offering well-articulated menus that organize their alcohol offerings by content and taste profiles.
2. Craft Beer Just Got Cooler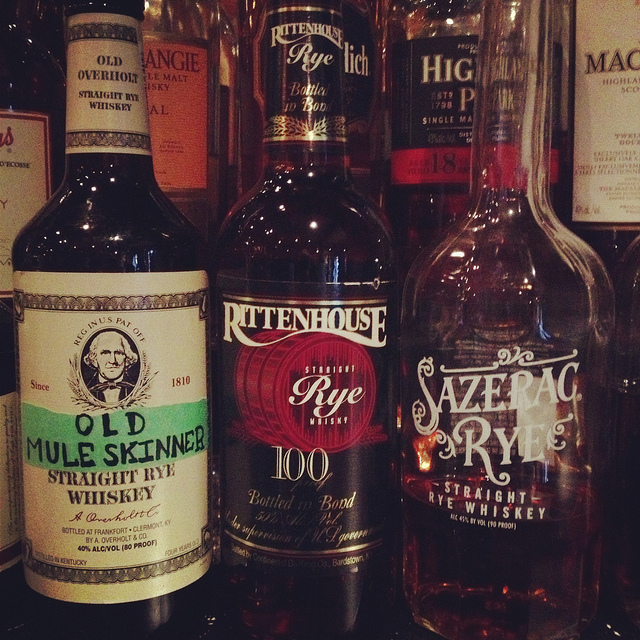 Speaking of all those new brewers, their presence is really starting to take a toll on A-B InBev and Miller's sales, after existing only under the radar for many years. On one hand, there's no doubt that craft brewers have been around for a while. However, brands from the hipster brew crew are now growing in popularity and as Bill Pecoriello, CEO of GuestMetrics, explains, consumers "are drinking more types of beer for different occasions."
That means that while Bud Light and Miller used to fit the bill for every occasion, other competitors are now edging in on their turf and finding their own niche. A-B InBev has responded by rolling out popular seasonal goods like its Lime-A-Rita and Straw-Ber-Rita offerings, but things are still not the same.
3. Liquor, #Winning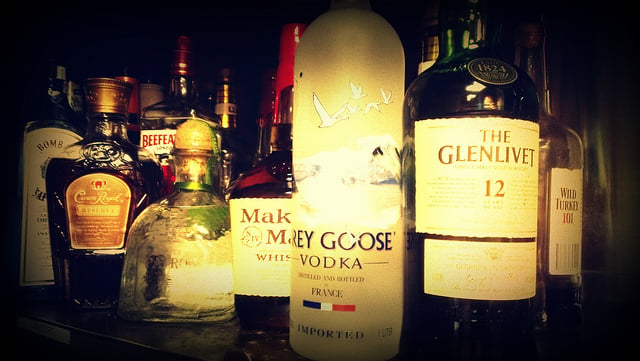 And new brewers aren't the only ones stomping on the big dogs' territory. Liquor brands are, too, and beer has no one to blame but the TV networks. AdAge explains that many broadcast TV networks have relaxed their rules that govern liquor brands' access to late night and prime-time TV, and that's why the high alcohol content labels are getting more face-time with the consumers who really matter, especially those old enough to stay up late. While liquor brands spent $145 million in advertising in 2010, that figure was almost doubled to $243 million in 2012, and that's due to their securing of many more lucrative advertising spots.
Beer brewers still run the alcohol marketing game, however, with their 2012 industry-wide $1 million investment, according to Kantar Media. But their advantage over liquor brands is slowly diminishing, and that's an alarming reality to consider.
4. High-Proof Booze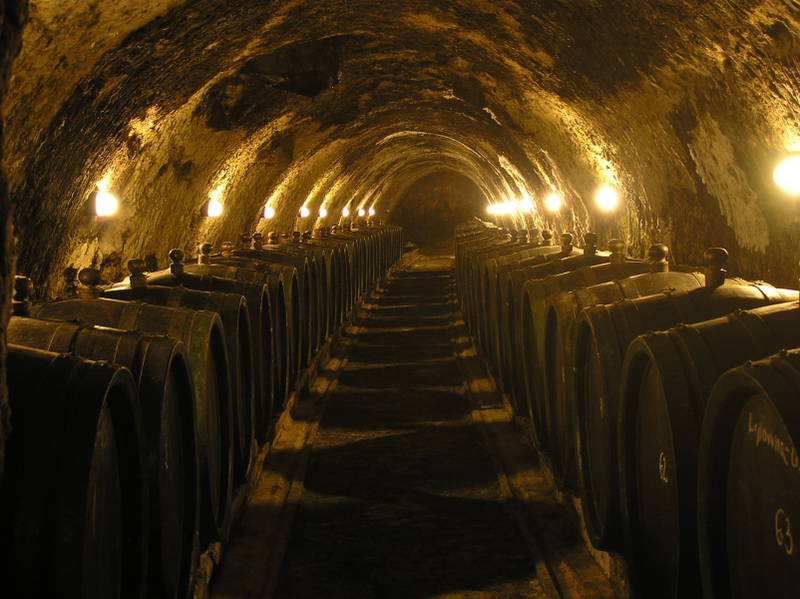 Speaking of those liquor brands, they're not only getting more face-time on TV, they're also getting more loving in bars and restaurants, and they can thank their high alcohol content for that. AdAge highlights that on-premise beer volumes fell 5.3 percent in the four weeks that ended August 11, while sales for wine and spirits reflected the opposite trends.
5. Gotta Go for the Women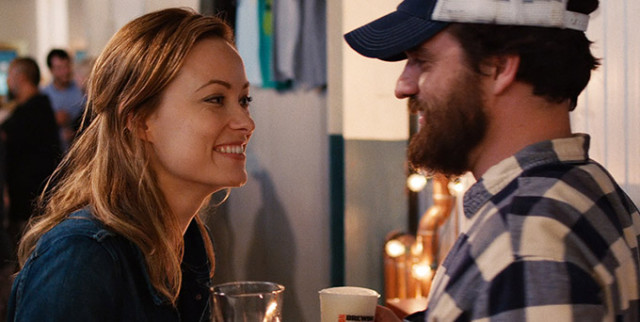 The title says it all, and big brewers like A-B InBev and Coors recognize this necessity. As of now, only about 20 percent of women consider themselves beer drinkers, and as it turns out, advertising is somewhat to blame for that reality. Beer brands will admit that their advertising efforts in the past have done a poor job of portraying women, and now they're paying the price. As they move forward in advertising, brewers will need to deviate from the norm of painting women "in a way that they were not necessarily at the same level" as men, as admitted by A-B InBev North American President Luiz Edmond, and they'll work to develop their advertising efforts to not only target both men and women equally, but also call back all their old regulars who have gotten all too close with rival craft brewers and liquor brands.
Don't Miss: Wal-Mart Gets a Buzz by Offering the Lowest Beer Prices in Town.